The world of virtual guitar amps, cabinet impulse responses, and digital effects has come a long way since the early days (Line 6 POD anyone?). In 2023, it's entirely possible to plug your guitar into an audio interface and get some of the crunchiest, high-gain metal tones by simply using amp sim plugins and impulse responses—all on your PC or Mac. In fact, some of your favorite metal artists are using this technology in the studio and on the stage!
While physical amps and cabs will always have their place, the rise of impulse responses and amp simulation has made it much easier (and cheaper!) for all musicians to find the tone they're searching for. The ease of swapping out impulse responses with the click of a button makes finding that right tone a breeze.
In this guide, we give you the best websites and resources for metal impulse responses. We look at the paid and free options and give you some insight on which IRs you should be using from each website. From the high-gain leads to chunky rhythm chugs, keep reading for the complete rundown on where to get the best impulses responses for metal.
Best Impulse Responses for Metal
Ugritone IRs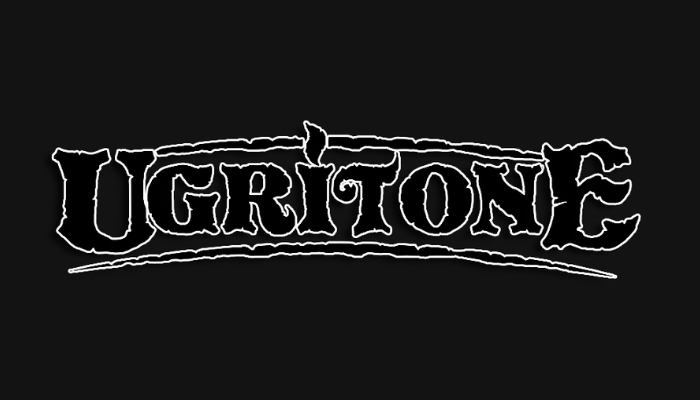 Ugritone offers some of the best impulse responses for metal available online and that's why they're at the top of our list. Their unique approach to capturing IRs involves a process that captures the entire 3D space, instead of featuring standard one or two mic positions like traditional impulse responses. By using their TRVE Cab Loader long with their metal IRs, you can load up to eight individual slots with one mic per position to create that totally unique, brutal metal tone.
Ugritone's Metal Impulse Response Packs:
Want 20% off impulse responses? Use code "MAKEMUSIC" at checkout on Ugritone.com to get 20% off!
Celestion Plus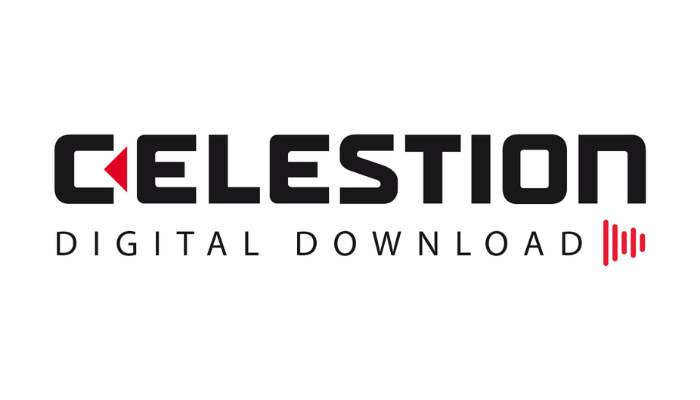 Celestion Plus offers a wide variety of impulse responses and IR packs perfect for any type of tone you're looking for. For high-gain metal tones, they've got a nice selection of speakers paired with a variety of cabinets and microphones. For a complete discussion on selecting the right IR for crafting the perfect metal tone, check out their blog post.
Here's a list of solid choices from Celestion Plus for the best impulse responses for metal:
Read More: Needing to get that perfect, clean acoustic tone for your metal recording? Check out our article on the best acoustic guitar impulse responses!
Lancaster Audio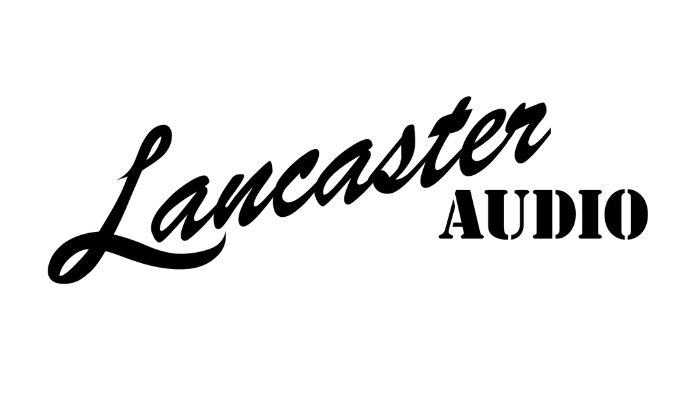 Lancaster Audio produces impulse responses used by some of the world's top studios, producers, and recording artists. They offer a selection of IR packs for whatever type of sound you're looking for, including the heavy metal IR bundle.
The Metal IR Bundle features IRs based on different speakers found in popular cabinets used in metal by Marshall, Carvin, and Laney.
Lancaster Audio also features IR packs based on popular producers and audio engineers. The Glenn Fricker IR pack is full of impulse responses ideal for high-gain, chunky metal tones.
York Audio Premium Impulse Responses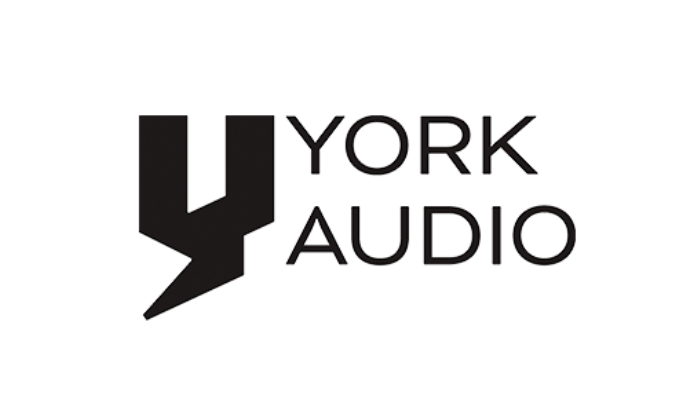 Justin York has over 20 years of experience as a studio and stage guitarist for multiple Grammy Award Winning artists. His tones speak for themselves– York has used his years of experience to accurately capture impulse responses ranging from high-gain crunch to shimmery clean tones.
York Audio offers reasonably priced IR packs perfect for that metal tone you're looking for, including:
OwnHammer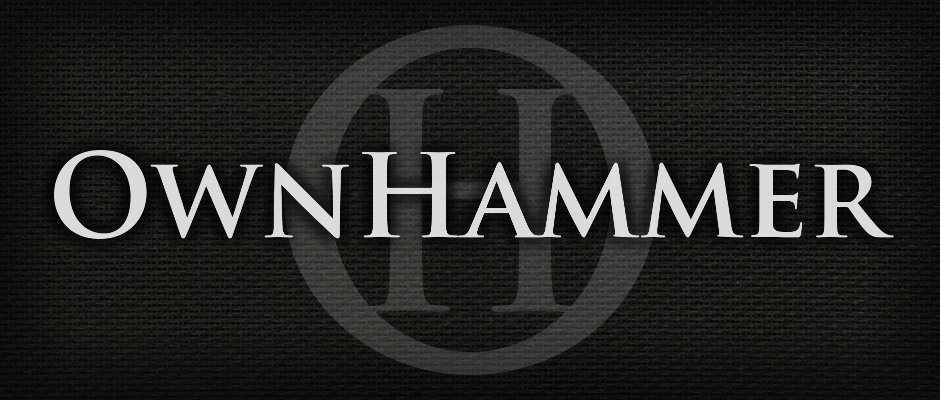 Since 2010, OwnHammer has been at the forefront of impulse response technology. They were one of three founding vendors of commercial IR libraries and their IRs have been used on Billboard #1 songs. Their libraries are used by professionals and have often been touted as the gold standard for IRs.
With a variety of impulse response libraries to choose from, we recommend going with the Heavy Hitters volume 1 for high-gain, chunky metal goodness.
Two Notes Audio Engineering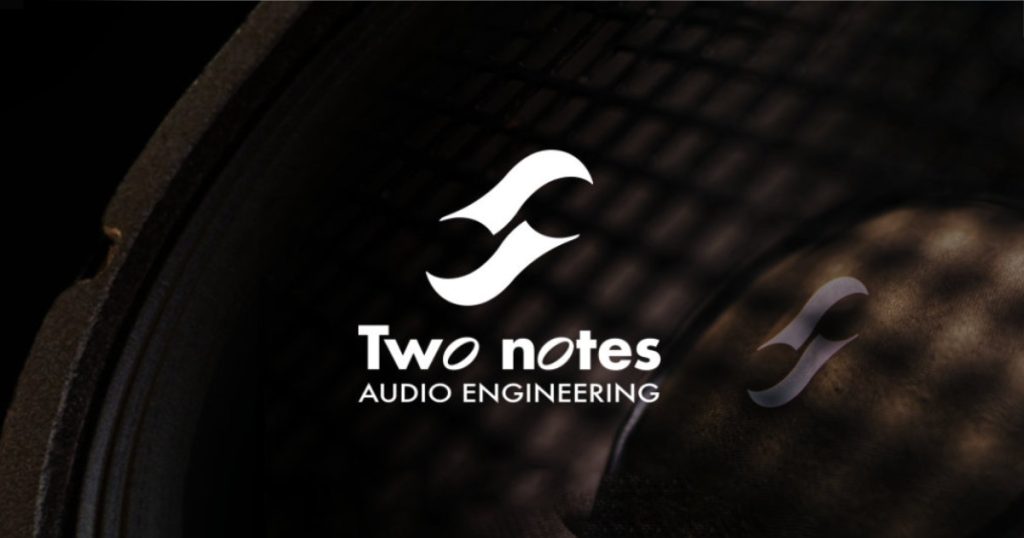 Unlike others on this list, Two Notes Audio Engineering doesn't offer individual impulse responses or IR packs for download. However, we'd be remiss not to mention their impressive lineup of heavy DynIR Cabinets (only available for use with their proprietary Torpedo hardware and software).
Two Notes' DynIR technology offers dynamic impulse responses and real-time mic placement with a selection of 8 microphones per virtual cabinet. It would take up to 160,000 studio-grade IR files to replicate one DynIR cabinet. They offer an impressive lineup of metal-specific cabinets to choose from and a free trial if you'd like to get your feet wet before opening the wallet!
Bogren Digital

Bogren Digital impulse responses have been engineered by some of today's top metal producers and have been used on some of your favorite albums. Their impulse responses have been specifically engineered to fit and stand out within a dense metal mix.
Bogren Digital makes it easy to dial in your metal tones by grouping their impulse responses into packs tailored to what you're looking for, including:
If you're still on the fence, Bogren Digital offers an IR Demo Pack which gives you a few IRs from each pack to test out for only $1!
ML Sound Lab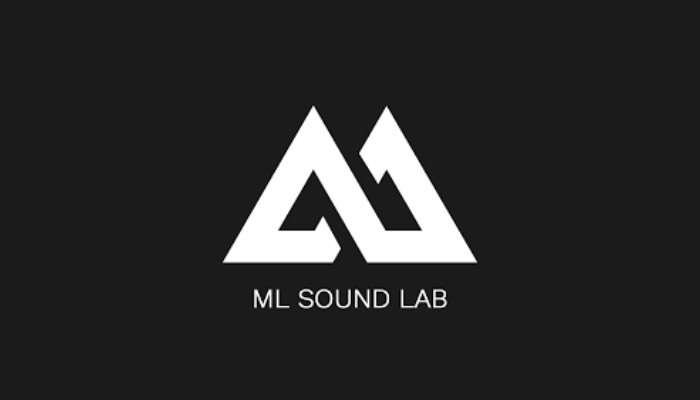 Impulse responses from ML Sound Lab are used by artists and producers worldwide in the studio and on the stage. With musicians like Misha Mansoor from Periphery, Beau Burchell from Saosin, and Simon Grove from Plini singing their praises, you know you're going to get a good tone with their IRs. With incredible attention to detail across a wide variety of cabinets, it's easy to get that metal crunch or blazing lead sound with ML Sound Labs' impulse responses.
Check out some of these IR cab packs for some of the best impulse responses for metal from ML Sound Lab:
Ola Englund Impulse Responses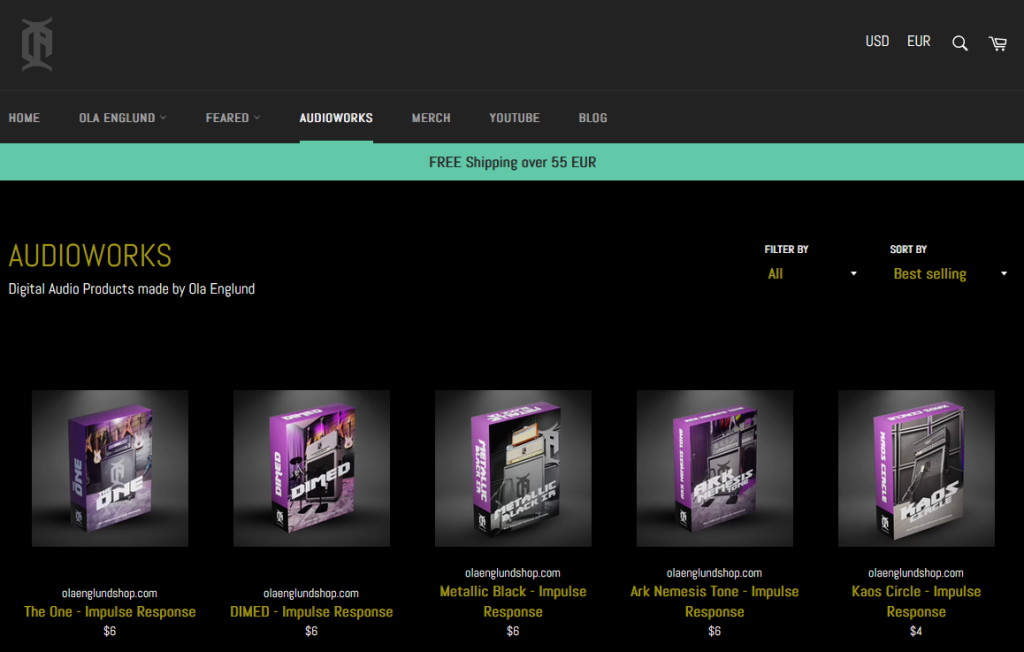 If you spent any time on the internet browsing the "metal" sections of Google and Youtube, then you already know who Ola Englund is. He's the guitarist for The Feared and The Haunted who also provides gear reviews, artist interviews, and metal-inspired content via his Youtube channel.
Englund's online store offers some of the impulse responses he's created and used in his work at incredibly reasonable prices. And there's no shortage of sounds and videos showcasing the individual cabinet response packs that are (obviously) for metal.
Eminence Digital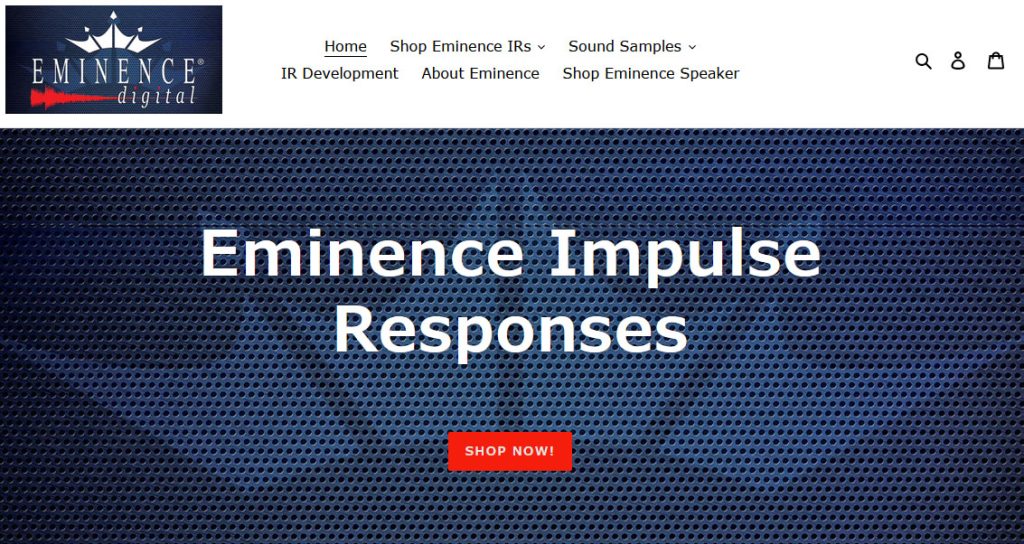 Eminence speakers need no introduction, they have been around since 1965. These physical speakers have been used in cabinets by some of the industry's biggest names like Fender, Peavey, Ampeg, and Yamaha. Eminence Digital was launched in 2020 to offer 51 impulse responses captured using their world-renowned guitar cabinet speakers.
Check their metal sound samples and then browse their selection of cabinet IRs that will give you that bite you're looking for.
A few recommendations:
Best Free Impulse Responses for Metal
Celestion Plus Free IRs – Cenzo Townshend
As we've already discussed, Celestion Plus offers a plethora of IR choices perfect for metal tones. If you're still on the fence and still not convinced of their quality, check out the free Cenzo Townshend IRs by Celestion Plus. These special blended IRs were created by Townshend using the classic Vintage 30 speaker in a closed-back 1×12 cab blended with IRs of the Royer and 57.
Bogren Digital Free IRs with Ignite: Libra IR Loader Trial
We also previously discussed Bogren Digital above and their amazing selection of IRs perfect for metal. Ignite: Libra by STL Tones is an impulse response mixer that allows you to mix up to 8 impulse responses simultaneously using their unique Cartesian Mixer.
While Ignite Libra isn't free, it does offer a free 10-day trial that comes with three impulse responses from the Bogren Digital Rhythm pack!
Lancaster Audio – Glenn Fricker Revv V30 Fredman
Lancaster Audio was mentioned above in the best impulse responses for metal paid list, so it's no surprise that they are also featured here with their free IR: Glenn Fricker Revv V30 Fredman. Get a sample of that high-gain, chunk with their free impulse response.
Ola Englund's Free Impulse Response
Ola Englund makes our list again with a free offering from his impulse response library. The above video also showcases the IR and gives you details on what amp simulation he used to dial in his tone.
Brothers in Metal – Free Impulse Response
Don't sleep on these free IRs! This impressive free impulse response pack for metal by Brothers in Metal features some amazing Eminence Texas Heat and Governors in a Peavey 4×12 cabinet. The IRs were captured with SM57 and Audix i5 microphones and are totally free!
Conclusion
There you have it, folks! Our complete list of best impulse responses for metal– both free and paid! If you're just dipping your toes in the world of IRs, then don't hesitate to grab some of the free IRs on the list and load them up with one of the best IR loaders. The high-gain, crunchy IR is sure to be found somewhere on this list.
If you're a seasoned veteran and want the complete rundown on where you should be spending your hard-earned cash to get the best IRs for metal, then check out our paid list (you can't go wrong with Celestion Digital or Ugritone)!
Have a suggestion? Did we overlook an IR pack or do you have the details on where we could add another free bundle to our list? Drop us a note in the comments below or feel free to hit us up on the contact page.
FAQ
What are the best impulse responses for metal?
Celestion Plus and Ugritone both have plenty of impulse response options to choose from that are perfect for metal tones. Ugritone even offers metal-specific IR packs broken down into different kinds of metal including Black Metal, Swedish Metal, and USA Thrash Metal, just to name a few.
How do you use impulse responses in a DAW?
Impulse responses are stored as .wav files and can be loaded in your DAW with an IR loader plugin. Some IR loaders, Ugritone's TRVE Cab Loader, allow you to mix and combine multiple IRs to achieve your own unique tone. You can create your own virtual rigs by combining virtual amps and effects paired with an IR loader loading your choice of an impulse response.
Do you just need to use an IR with an IR loader to get a good tone?
Impulse responses are captures of a cabinet, speaker, microphone, and room. You will need to pair IRs with an amp sim plugin in order fully replicate a rig and get the best tones possible.