Crafting the perfect music mix requires a careful balance of skill, musical knowledge, and the right technology. Today, there are numerous options when it comes to selecting the right bass guitar VST (Virtual Studio Technology) plugin.
Since bass guitar VSTs are designed to emulate the sounds of a real electric bass, they are a great solution to give artists control over the customization of their sound and access to a selection of iconic instruments without having to spend thousands of dollars on physical equipment. Here are some of the best paid and free bass guitar VSTs on the market in 2023.
Please Note: Prices mentioned in article are current as of February 2023 and are subject to change. Please visit the plugin manufacturer's website for the most up-to-date prices.
Are you looking for amp and cabinet simulator plugins to use with your DI-recorded bass tracks? Check out our article on best amp sims which features several options for bass guitar!

Needing to pair that amp sim with an impulse response? Check out our article on the best bass impulse responses for more info!
The 6 Best Bass Guitar VSTs
IK Multimedia Modo Bass 2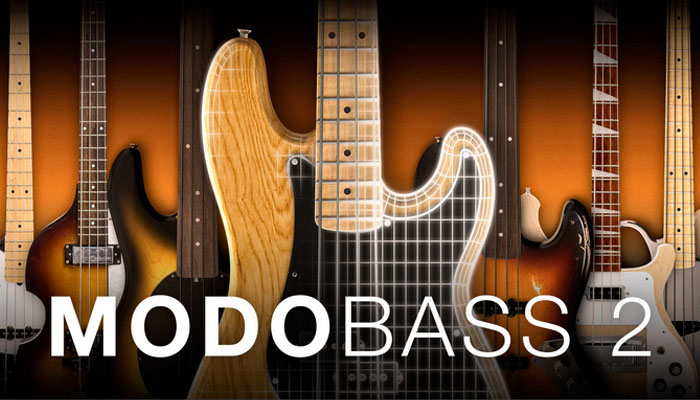 The IK Multimedia Modo Bass 2 VST plugin provides a great balance of various bass guitar types such as pop, jazz, rock, double basses, and fretless models. This plugin offers a wide range of customization options to design a sound that is perfect for your mix.
Featuring 22 different bass models, each has fully customizable elements including strings (select string count, type, gauge, etc.), neck, body, and electronics. The program has several different amp options as well.
In addition, users can choose the style in which they want to play their bass by selecting "where" you play on the strings including finger, slap, pick, and mute.
Modo Bass 2 comes in three pricing models. The free option (Modo Bass 2 CS) has limited capabilities and access to just one bass guitar model. However, it is a great way to test drive this VST plugin. The middle package (Modo Bass 2 SE) gives access to all features and 4 bass guitar models. The Top tier package (Modo Bass 2) includes all 22 instruments and all features for $350.
Native Instruments Scarbee Jay-Bass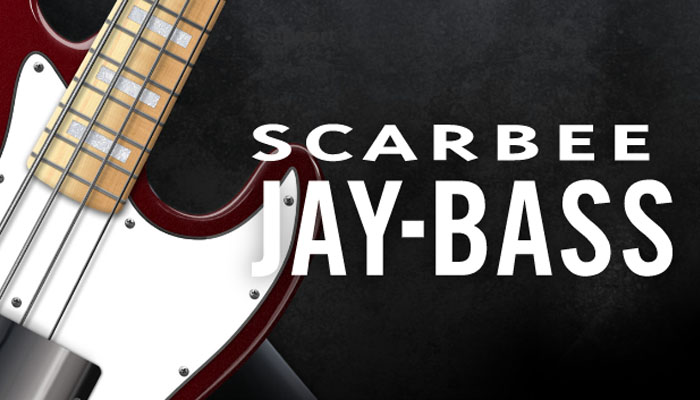 The Scarbee Jay-Bass VST by Native Instruments is a great option for both beginners and advanced users. The graphic interface provides instructions on string selection, articulation, and hand position making a great learning experience for people just starting to play the bass guitar.
While this VST is specifically designed around electric slap and finger bass (based on the 1970s Jazz classic Scarbee Red Bass), the plugin provides a wide range of playing techniques. The guitar is equipped with monophonic strings to give it a realistic bass sound.
The program has fully configurable settings including EQ and FX presets. There are several easy-to-use modes to customize your play style including key switch mode, slide mode, and chord mode.
This is one of the most reasonably priced paid VSTs on the market at just $69.
Native Instruments Scarbee Rickenbacker Bass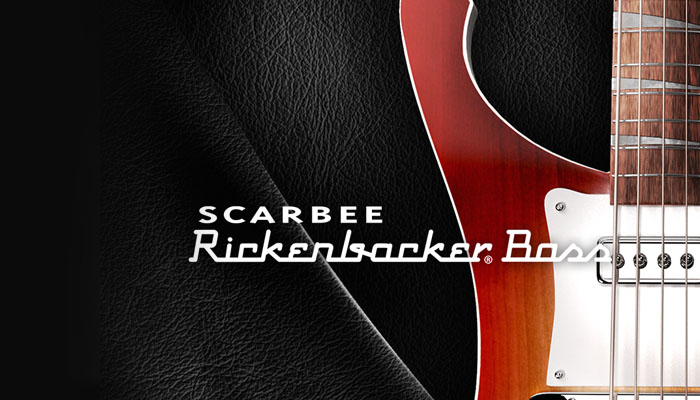 An alternative to the Scarbee Jay-Bass is the Scarbee Rickenbacker Bass VST plugin. Given exclusive permission by Rickenbacker to use their Rickenbacker 4003 bass guitar, Native Instruments has perfectly captured the sound and power of this iconic and versatile bass guitar that has been featured in countless pop and rock records for decades.
The plugin provides two variations of the 4003 – open and palm-muted articulations (both played with a pick). The tool also comes with a fully customizable jump amp that allows you to adjust tape saturation, equalizer levels, and compressor.
This one is also reasonably priced at $99 considering you get access to the sound of this exclusive bass guitar.
Ample Bass Guitar TR6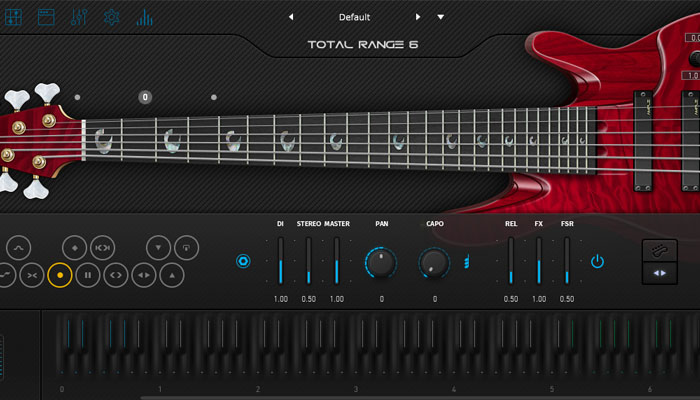 The basic package of the Ample Bass Guitar TR6 VST plugin is designed around a Yamaha (John Patitucci signature model) six-string guitar. The built-in synthesizers factor in 8 individual elements including pitch, velocity, length, off velocity, articulation, legato, vibrato, and bend giving the bass guitar an authentic and customizable sound.
The program also has several FX, riffer, and amp options. The available amp models include Vintage-15, Bass-500, and Bass-Pro in 4 cabinet sizes and 4 mic configurations.
This standard package is reasonably priced at $89. However, it can be bundled with other add-ons to bring your collection up to 17 total bass, electric, and acoustic guitars. The all-in option is a bit pricier (but worth the money!) at about $1,800.
Spectrasonics Trilian Total Bass Module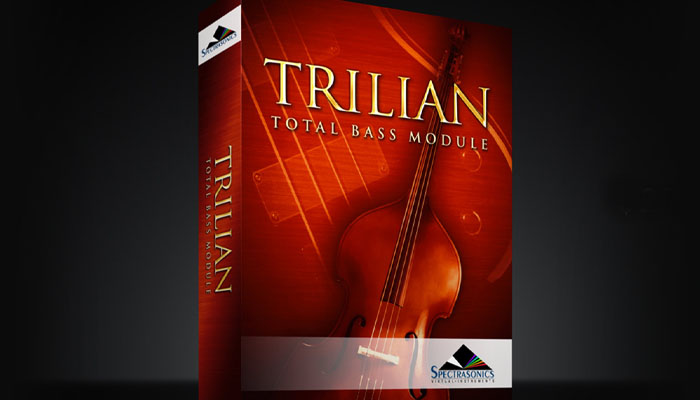 A successor to Spectrasonics' award winning Trilogy bass instrument, Trilian Total Bass is likely one of the most comprehensive and extensive VST plugins on the market today. Trillian's library of sounds is massive, containing over sixty different 4, 5, 6, and 8 string electric basses available in several variations (fingered, picked, fretless, slapped, tapped, and muted).
In addition to a wide range of instruments, Trillian has over 30 built in FX units and thousands of patches to customize each sound to fit your music or preferences. The plugin also provides classic productions recorded by bass legends Abraham Laboriel, Marcus Miller, and John Patittucci.
The total cost for Trillian Total Bass is $300.
Looking for Guitar plugins? Check out our article on the best guitar amp simulators!
Toontrack EZBass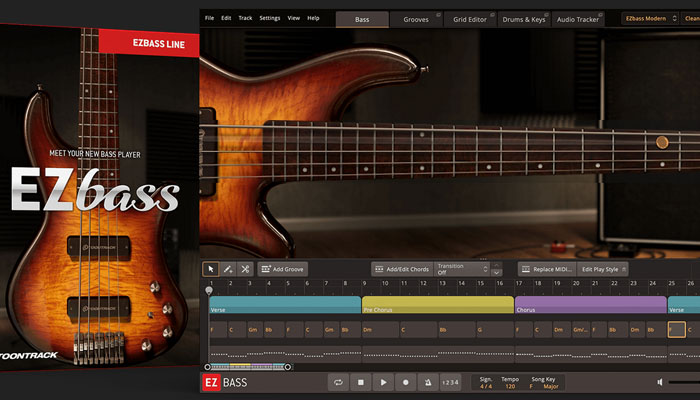 EZBass by Toontrack is designed to make music creation simple. This VST plugin features two bass guitars – one vintage (similar to a classic Fender jazz bass) and the other modern (after an Alembic bass). Each guitar can be adjusted with effects and tuning controls to match any play style or genre.
EZBass has integrated songwriting tools that allow you to write music without having to leave the program. By using the drum and keyboard MIDI (musical instruments digital interface), users can prompt EZbass to automatically create a matching bassline. EZbass can also convert other rhythmic material from other instruments such as an acoustic guitar or percussion instrument into a bassline.
The tool has a library of presets to help beginners easily find the right tuning, but also allows more advanced users to select specific articulations such as fingering, picking, and slapping.
Overall, it's a great buy for the $179 price tag.
The 3 Best Free Bass Guitar VSTs
Ample Bass P Lite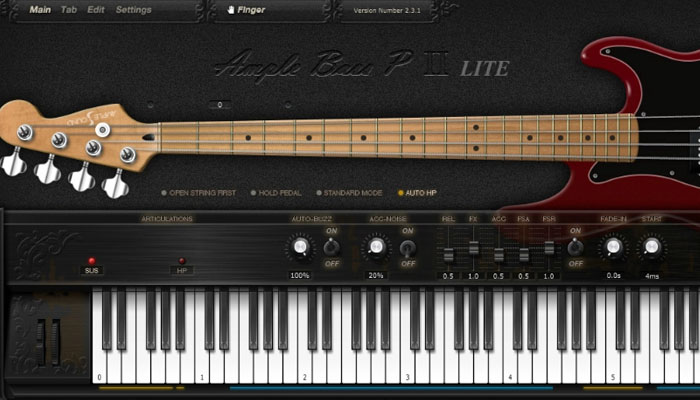 If you are interested in the range of bass VSTs available from Ample, you might start with their free version of Bass P Lite. This lite version of Ample's bass VST uses over 400 samples to create a rich sounding bass that is similar to a Fender Precision Bass.
This free VST still provides a range of articulations and effects such as fingering, chords, looping, strum, hammer on/pull off, trill, slides, vibrato, slapping, palm mute, and plenty of others.
OMB2 Bass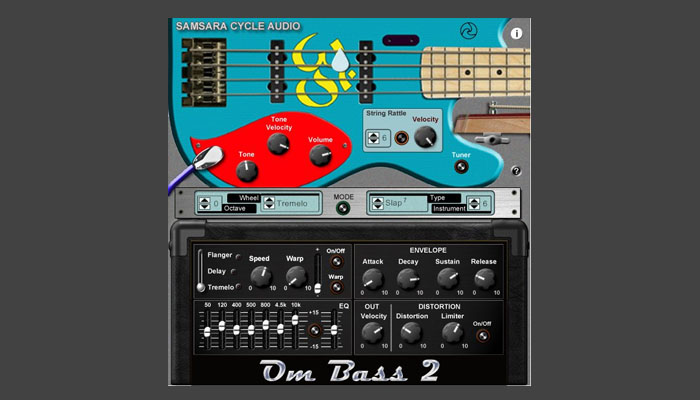 OMB2 Bass is a fairly basic free VST plugin that offers a great starting point for beginners. The VST has 128 presets to find the right style or tune. You can also manually adjust about 20 different equalizer settings, distortion, velocity, and string buzz/rattle.
4Front Bass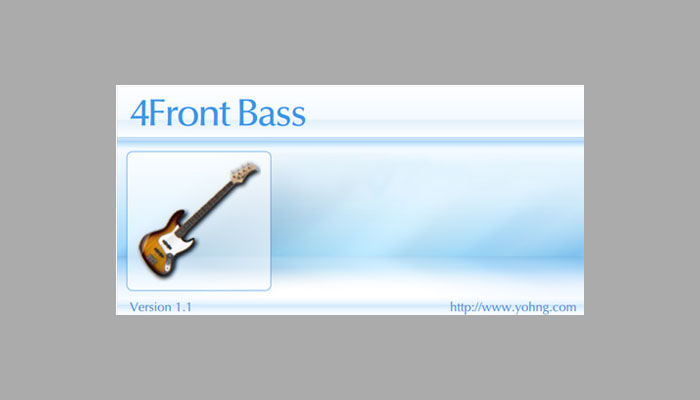 4Front Bass is a free bass guitar VST plugin that is as simple as it gets. This plugin produces a standard bass sound without any settings or configuration required. Because of its simplicity, it won't require a large amount of space on your computer hard drive.
Conclusion
It's important to find the right bass guitar VST that fits your playing style and music needs. If you are just starting out, it might be best to use one of the free options mentioned above before committing to a paid version. You might find that the free versions provide everything you need at first. Then when you're ready to explore more advanced options, you can grab one of the amazing paid plugins from our best bass guitar VSTs list!
I hope you enjoyed this overview of some of the best options that exist for bass guitar VSTs. I look forward to sharing more musical knowledge with you and providing reviews and suggestions for the latest industry plugins. In the meantime, check out some of our other articles on impulse responses!
Bass VST Plugins FAQs
What is a bass VST?
Bass guitar VSTs (virtual studio technology) are software plugins that emulate real electric basses. They are typically used in DAWs (digital audio workstations) but can exist as standalone pieces of software that allow you to create life-like bass sounds for your tracks.
What's the best bass guitar VST free plugins?
There are several options to choose from when it comes to free bass plugins. We recommend 4Front Bass, OMB2 Bass, or Ample's free version of Bass P called Bass P Lite. These are good starter plugins to check out before diving into a full-fledged premium, paid bass guitar VST.
Is Trilian the best bass plugin?
Trilian is a powerhouse of a bass VST plugin! It features over sixty different electric basses and has over 30 built-in effects and numerous patches.