We've all wondered how many of today's (and yesterday's) popular bands and music artists got their names. Does the name have a hidden meaning? Is it associated with their origin story or did they just come up with it on the spot for a gig? Does it refer to a location or something specific that is unique to the band?
In this article, we explore 32 different popular bands and their band name origins. From Mastadon to Minus the Bear, we dig up the info on how these unique and catchy band names came about (some might surprise you!).
How did these bands get their names?
Manchester Orchestra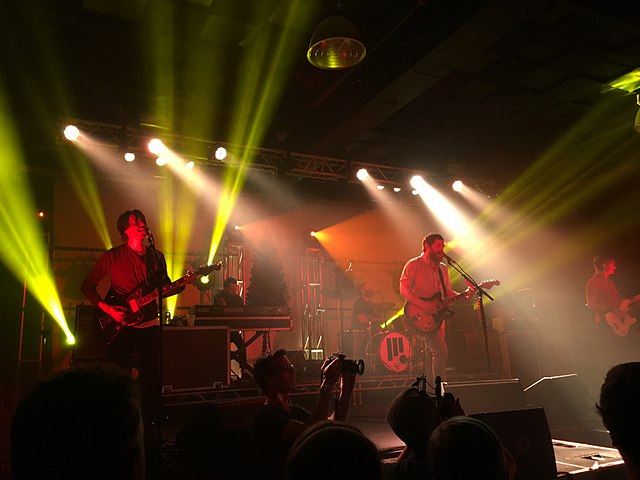 The Atlanta-based, indie-alt-rock legends, Manchester Orchestra, got their band name from the city of Manchester, England. The name is a nod to the place that is home to some of the most iconic and well-known bands like The Smiths, the Fall, Bee Gees, New Order, Joy Division, Van der Graaf Generator, and the Stone Roses–among many others.
Lead singer and guitarist, Andy Hull, admitted that it was the second band name he ever came up with when he was 16 years old and it just stuck! He said at the time, he was heavily influenced by The Smiths and Morrissey records and that's where the idea for Manchester Orchestra had originally come from.
Silversun Pickups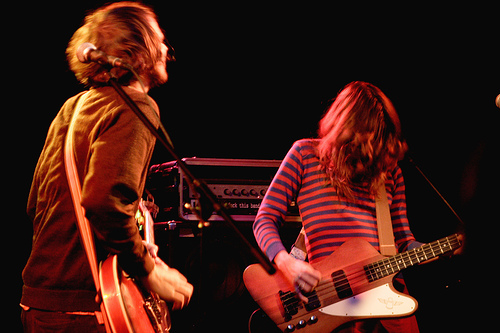 Indie, alt-rock veterans, Silversun Pickups, band name origins can be traced back to a local liquor store in Silver Lake, Los Angeles. The liquor store was called Silversun and often times a friend of the band would go to the store late at night for a "Silversun pickup." When asked about the bane name origin, the band has indicated that it is more of a state of mind than a reference to the liquor store pickup runs.
Tame Impala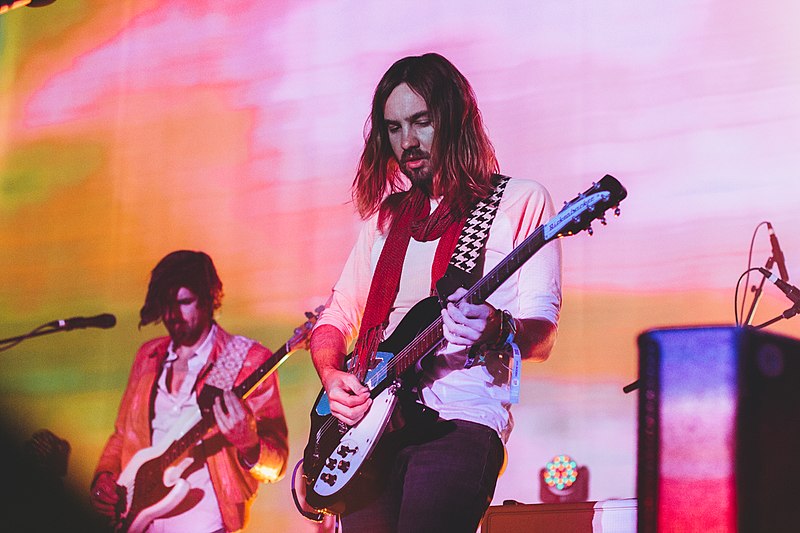 Tame Impala's Kevin Parker has stated that the band name is simply a reference to the African animal. He went on to say, "…from a perspective of coming into contact with a live one, one that you'd come across in nature and having this real brief, unspoken moment but with some level of communication between yourself and this wild animal. Then the next minute it's gone returning to where it came from."
Porcupine Tree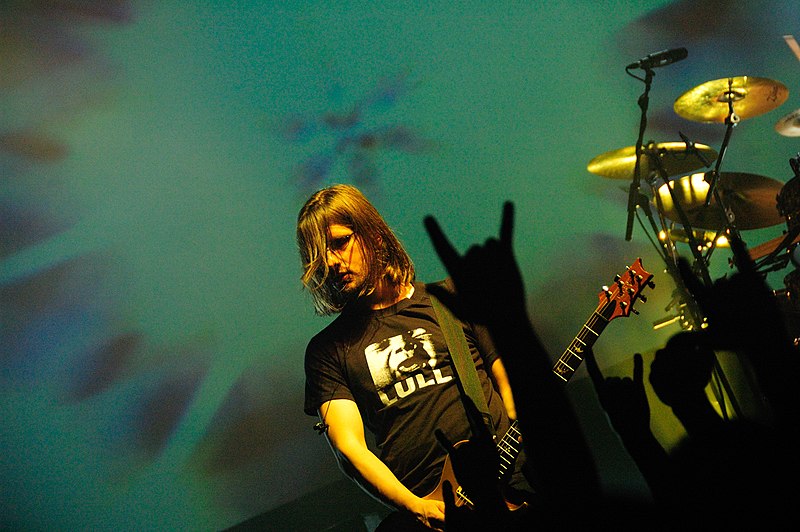 The progressive rock band, Porcupine Tree, originally started as a joke! Lead singer and band leader, Steven Wilson, said that he created the name as a joke while he was in college. He even went as far as to create a fictional history for the band. However, he eventually began releasing actual recorded material under the band name and the name stayed.
Radiohead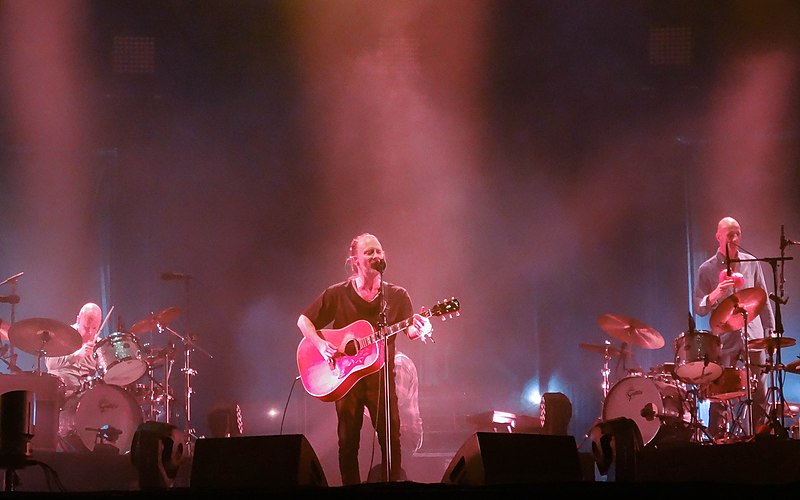 Radiohead was previously known as On a Friday–a reference to the day of the week that they had their rehearsals. In 1991 they landed a recording contract with EMI but were requested to change their name to Radiohead which was inspired by the Talking Heads' song "Radio Head."
When asked, lead singer Thom Yorke said the name "sums up all these things about receiving stuff… It's about the way you take information in, the way you respond to the environment you're put in."
Tool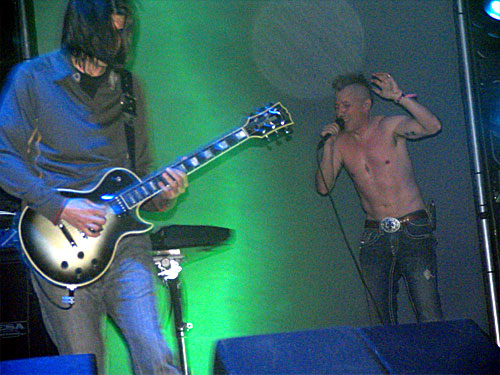 The band name origins story behind Tool's band name involves a hoax that included a fake book by a fake author about a fake philosophy… all fabricated by the band themselves! Lead singer, Maynard James Keenan, was asked about the band-name origin in the 90s and he claimed it had been influenced by a "philosophy" called Lachrymology.
According to Tool, this philosophy involved the "study of crying" and how to embrace it as a cathartic activity. Keenan claimed that the band was a "tool" in understanding Lachrymology and went as far as naming the author (Ronald P. Vincent), the book title (The Joyful Guide to Lachrymology), and made up a backstory about the author's family sending a cease and desist letter to the band when they were preparing to release the book.
After fans went searching for the book it was later revealed as a hoax. Keenan also had this to say about the band name in an interview with Raygun Magazine in 1994:
"Tool is exactly what it sounds like: It's a big dick. It's a wrench. It's also what it sounds like: It's a verb, it's a digging factor. It's an active process of searching, as in use us, we are a shovel, we are the match, we're the blotter of acid, your tool; use us as a catalyst in your process of finding out whatever it is you need to find out, or whatever it is you're trying to achieve."

Maynard James Keenan
Coheed and Cambria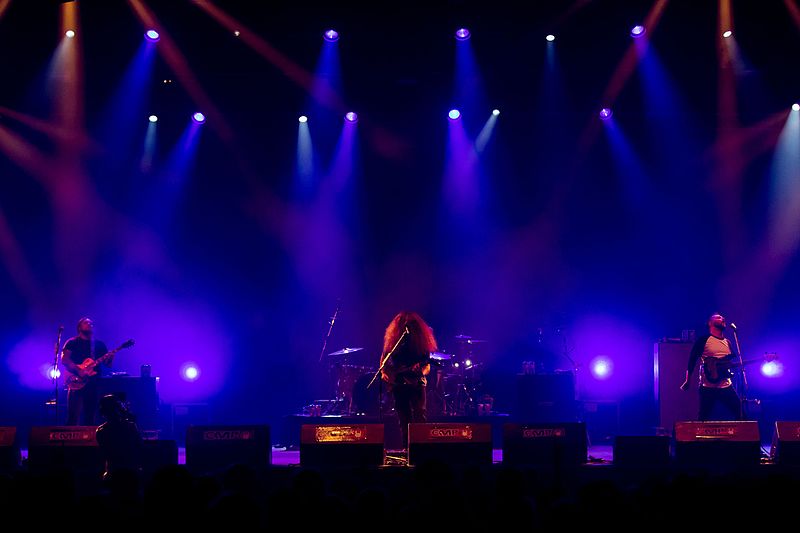 If you're a Coheed and Cambria fan, then you probably already know their band name origins story. Originally, they were called Shabutie but in 1998 changed their name to Coheed and Cambria as a reference to two of the main characters in The Amory Wars– a series of science fiction comics created by lead singer Claudio Sanchez.
However, in recent years some claims have been made that the inspiration came from a more personal connection. A friend and former bandmate claimed that the inspiration came from his sister who is coincidentally named Cambria.
Nine Inch Nails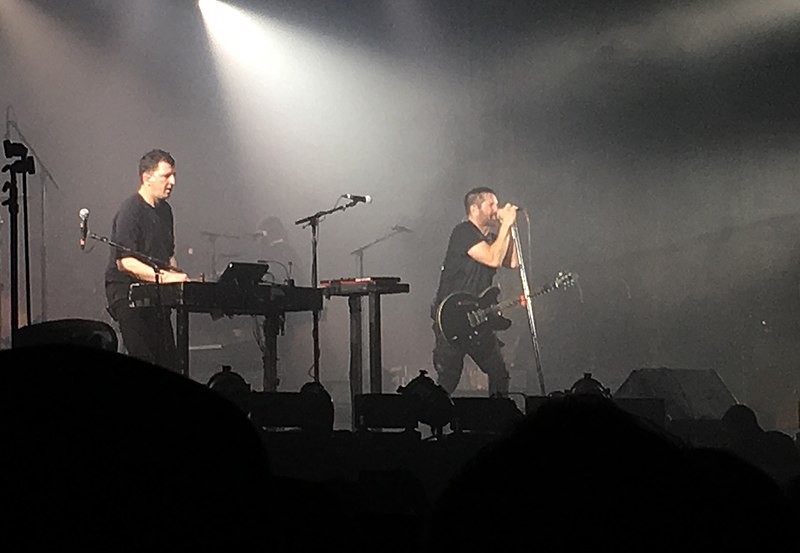 Theories have run amok in fan circles for years on why Trent Reznor chose the name Nine Inch Nails. Here's a list of some of the NIN band name origin theories:
the Statue of Liberty's nails are nine inches long (factually incorrect)
coffin nails are typically nine inches long
there is enough iron in the human body to produce a nine-inch nail (factually incorrect)
a reference to an obscure song lyric from Tori Amos song (even though NIN had already been around for several years prior to its release)
Freddy Krueger's claws are nine inches long
Jesus was crucified with nine-inch spikes
Reznor eventually put all these rumors and theories to rest by saying that Nine Inch Nails was simply 1 of approximately 200 potential band names he thought of that stuck around for two weeks and could be abbreviated easily.
Talk Talk
The post-rock and new wave legends derived their name from a song originally written by lead singer Mark Hollis and his brother for his previous band called The Reaction. The original version of the song was called "Talk Talk Talk Talk" and released on a punk compilation album. When Mark later joined up with Paul Webb, Lee Harris, and Simon Brenner to form Talk Talk, they decided to name themselves after the song. Hollis said that he liked the name because it was "very direct, easy to remember, can't be abbreviated, and graphically compatible."
Foo Fighters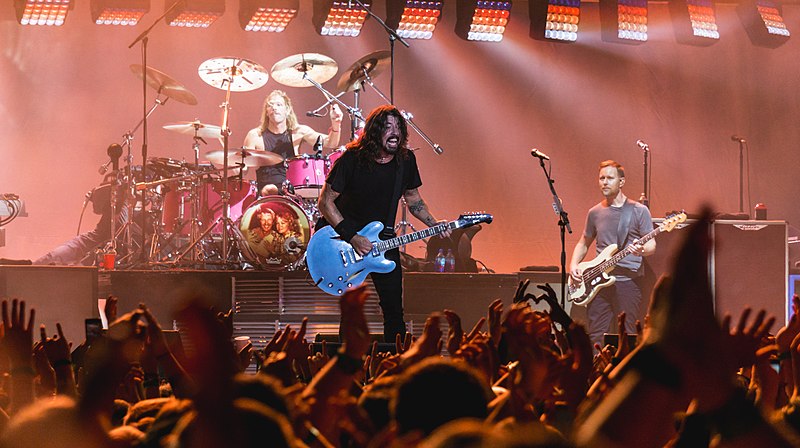 After the demise of Nirvana, Dave Grohl began recording his own songs for a then-unnamed project. He had recorded all the instruments himself but wanted the project to have a name that sounded like a full band, instead of just releasing it under "Dave Grohl." Grohl admitted he was in a "UFO phase" where he was reading books on UFOs and that this was where he first encountered the name: "foo fighter" was the original term used by the United States Air Force during World War II to refer to strange phenomena or unidentified flying objects. It was later replaced by the well-known acronym, UFO, but the name stuck for Dave's music project which is now a household name!
Thrice
In a time-sensitive band name origins story, Thrice came up with their band name minutes before their first show! Lead singer, Dustin Kensrue, has said that the name was a reference to an inside joke: a friend had told him that he had beaten the game, Frogger, on the Game Boy twice, and Dustin replied, saying that he had actually beaten it "thrice." When they were hard-pressed for a name before their show, they decided to use it and it just stayed.
The Black Keys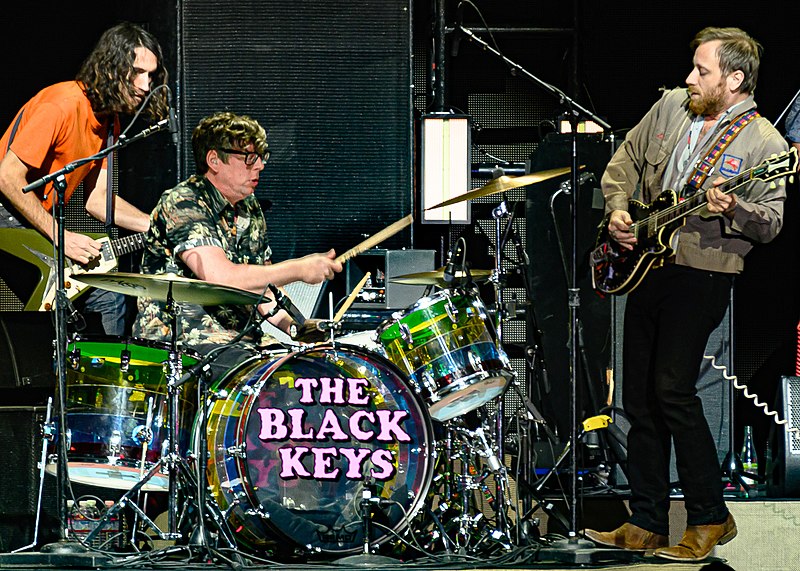 The indie-blues rock duo from Akron, Ohio got their name from a mutual friend of both of their fathers. Drummer Patrick Carney revealed that their Dad's mutual friend's name was Alfred McMoore and that he was schizophrenic. McMoore lived in a halfway house and spent his time drawing with crayons and pencils on "5-foot by 50-foot scrolls of paper." Carney said that McMoore was constantly calling his and lead singer Dan Auerbach's houses when they were kids to ask for their dads to bring him stuff and that he'd always end the call with "Don't be a black key. Don't be a B-flat." which he used to refer to people who "weren't quite right."
MGMT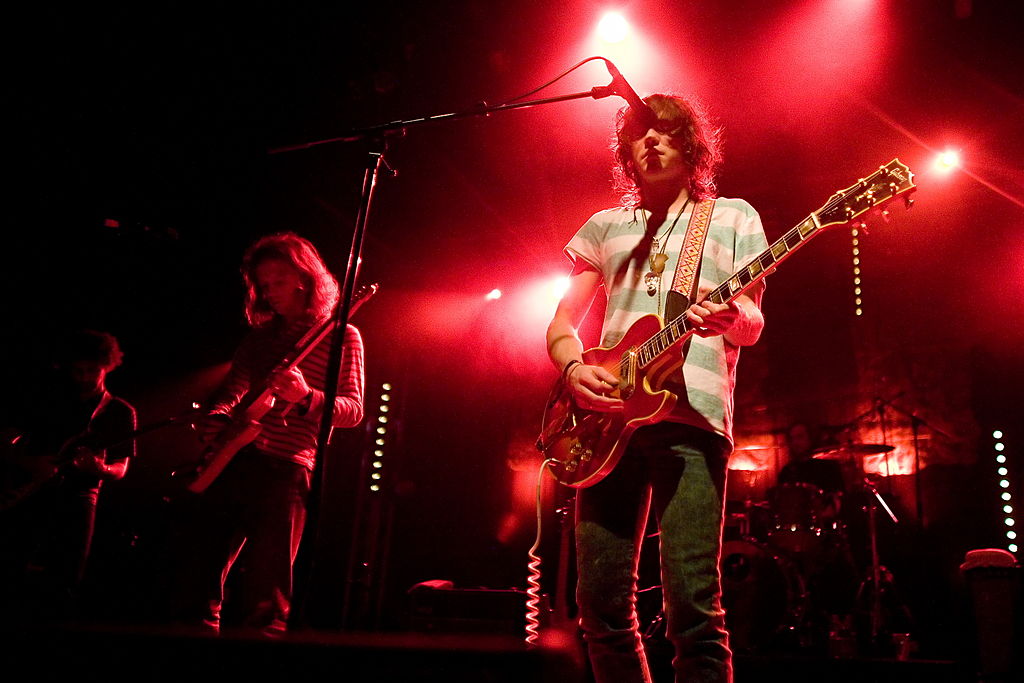 MGMT originally released two demo albums under the name The Management. They then found out that the name was being used by another band so they shortened it to MGMT. They later revealed that the name is also a reference to Methyl Guanine Methyl Transferase which is a DNA "suicide" repair enzyme, but they originally disemvoweled the name due to the other band.
Alice in Chains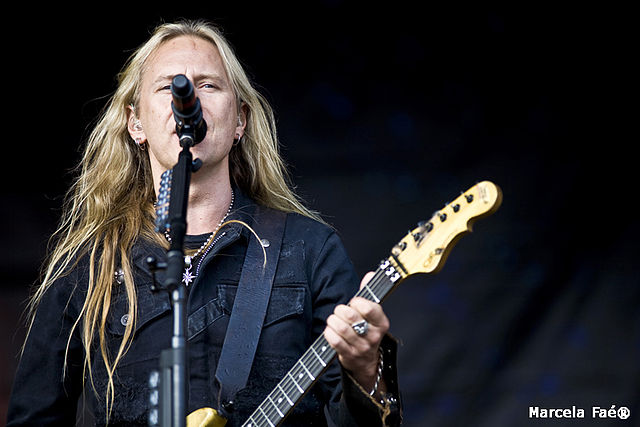 Late, original AIC lead singer, Layne Staley, was originally in a glam-metal band called Sleze that the members wanted to re-brand as "Alice in Chains." They decided on "Alice N' Chains" in fear that the reference to female bondage might push away potential female fans. Staley's mom ultimately did not approve of the original spelling, and that's one of the reasons they decided against it.
The glam metal act's guitarist, Johnny Bacolas, had initially brought up the name "Alice in Chains" after having a conversation with the lead singer of Slaughter Haus 5 regarding backstage pass concepts that had "Welcome to Wonderland" printed on them.
However, Staley eventually left Alice N' Chains and joined up with Jerry Cantrell to form the original lineup of Alice In Chains. They basically "borrowed" the original spelling of Layne's first band and the rest is history.
Mutemath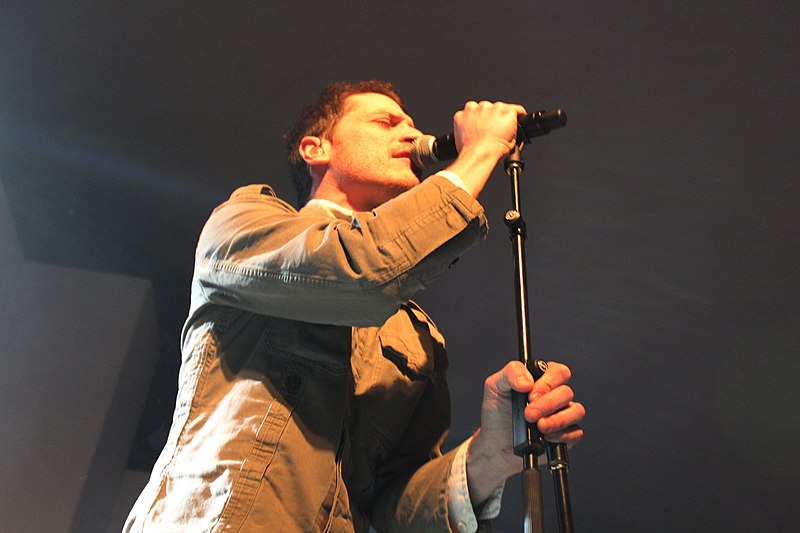 The American alt-rock project got its name from singer-songwriter and founder Paul Meany. In an interview with TwilightLexicon.com from 2009, Meany said that they initially called themselves "Math" but decided on MuteMath because it looked good in print.
Cage the Elephant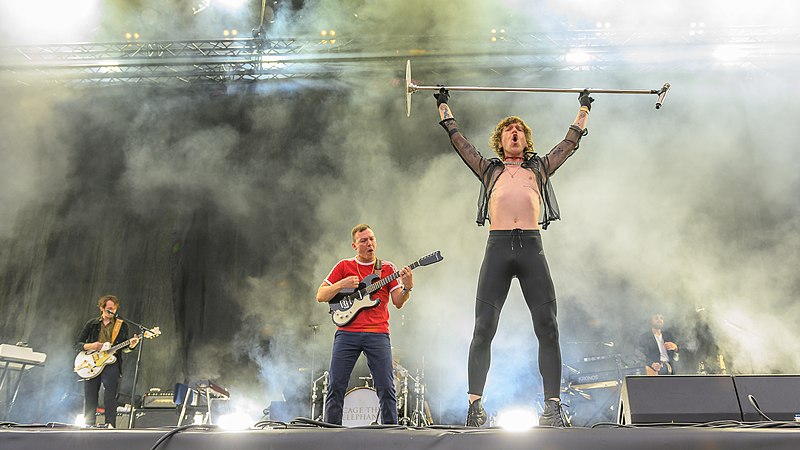 Alt-indie rockers, Cage The Elephant, derived their name from a mentally disturbed man they encountered after a show. Lead singer, Matt Shultz, said that in 2006 they were approached by a man that hugged him and kept repeating "You have to cage the elephant" over and over.
Metric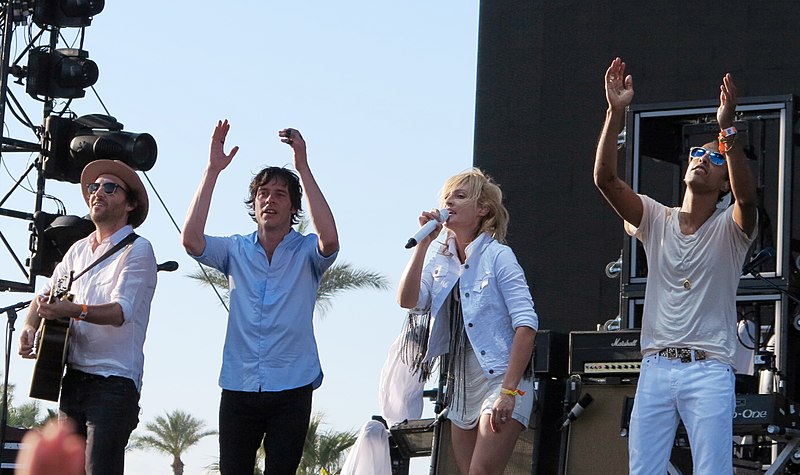 In an interview with Spin.com in 2010, lead singer Emily Haines said their band name origins story came from a song that she and band member Jimmy Shaw were working on in the late 90s. She said Shaw had an original sound he had created on his keyboard called "Metric" and that when they saw it light up on the keyboard, they loved it. they thought the name evoked an "electro, no-bullshit vibe" which worked for them due to their interest in arty-electronic music at the time.
Mastodon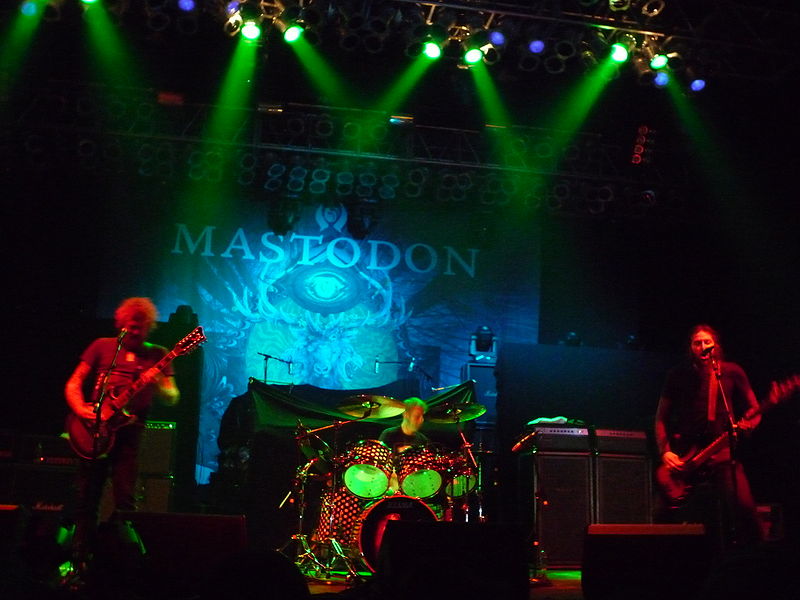 Heavy metal band Mastodon got their name from the extinct mammal after a conversation amongst themselves. In an interview with Spin.com, guitarist Bill Kelliher traced their band name origins story to a conversation where guitarist-singer Brent Hinds looked at the tattoo on his arm of the bantha skull (taken from Boba Fett), and asked him the name of "the creature that's like a prehistoric elephant." Kelliher's response was "Mastodon," and they all agreed right then and there that that should be the band name.
Kaleo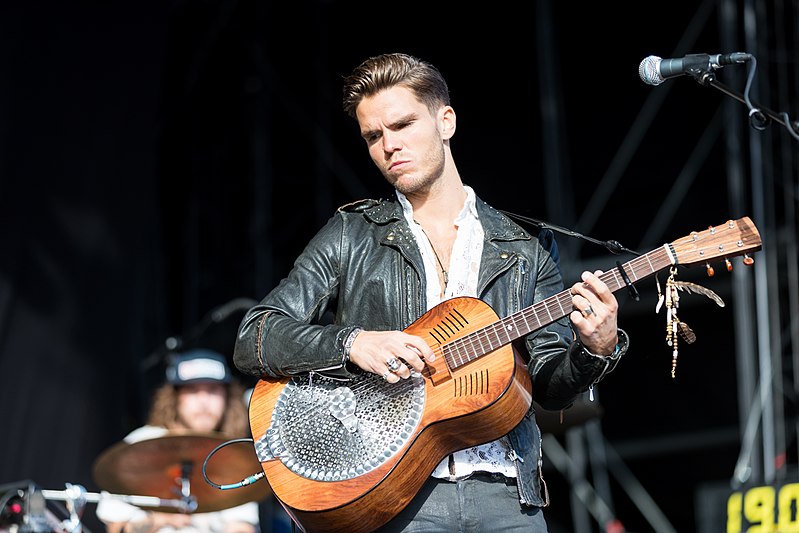 Kaleo in Hawaiian means "the sound." The band said it was drummer David Antonsson's idea. He said that they all liked the sound of it and it just stuck instantly. In addition, they found that particular name appropriate since they've spent so much on gear and are always looking for new sounds for new songs.
Trivium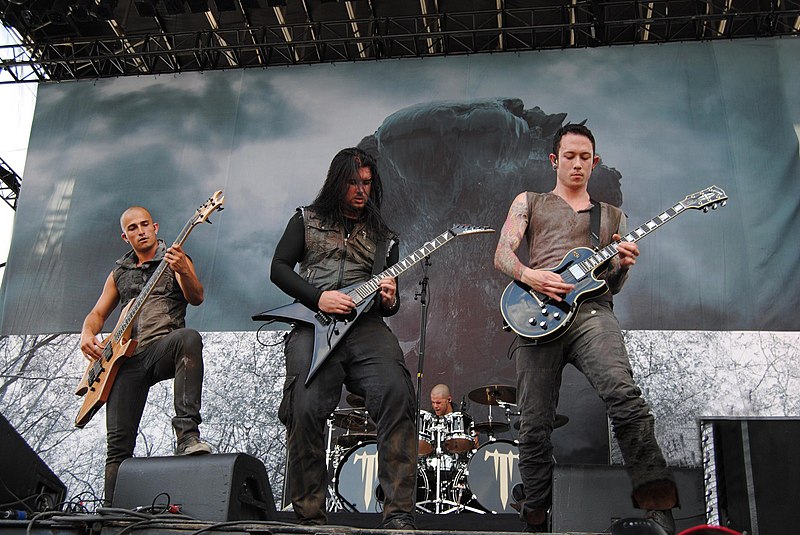 The original lineup for heavy metal band Trivium formed in 1999 although none of the original members remain today. The name is a Latin word that refers to the intersection between the three schools of learning which are rhetoric, grammar, and logic. The band went with the name as it encapsulated their open-mindedness to different musical styles which was important for their overall sound. Current lead singer, Matt Heafy, joined the original lineup as a second guitarist but eventually moved to lead vocals and has fronted the band since 2000.
Pink Floyd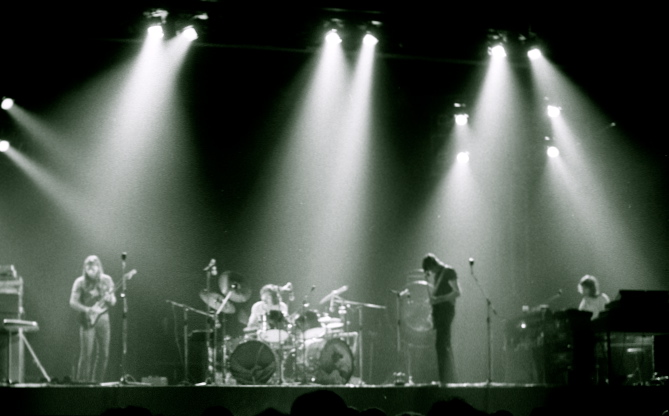 Before they were Pink Floyd, the original members including original lead singer Syd Barrett, went by the name Tea Set. When they booked a show with a band of the same name, former lead singer Syd Barrett came up with the name "Pink Floyd" at the last second. The name is a nod to two blues musicians that Barrett highly respected: Pink Anderson and Floyd Council.
Portugal. The Man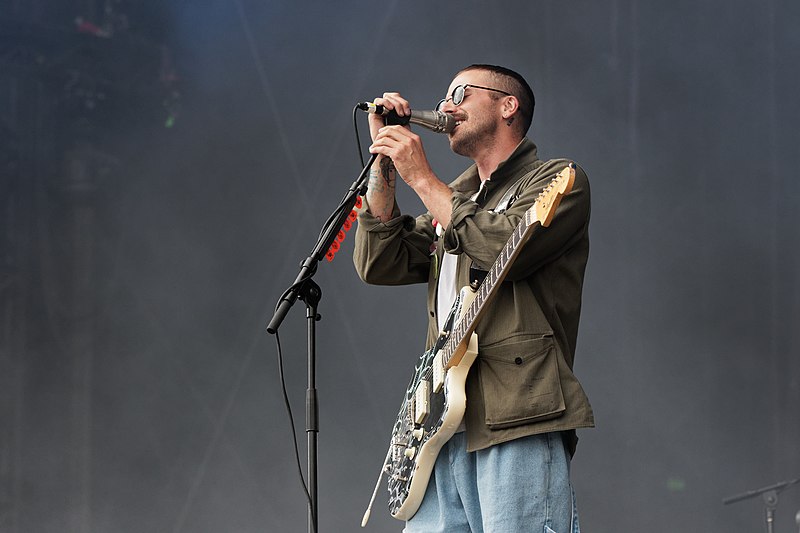 Alaskan indie rockers, Portugal. The Man, explained the origin of the band name in an interview with iHeart in 2017. Just as David Bowie created an alter ego with Ziggy Stardust, the band explained that they wanted to create something similar except encompassing the entire group and not just a single person. So, they thought that a country would work since it was "one name for one group of people with one voice in the world" and that "Portugal would be a good name."
Queens of the Stone Age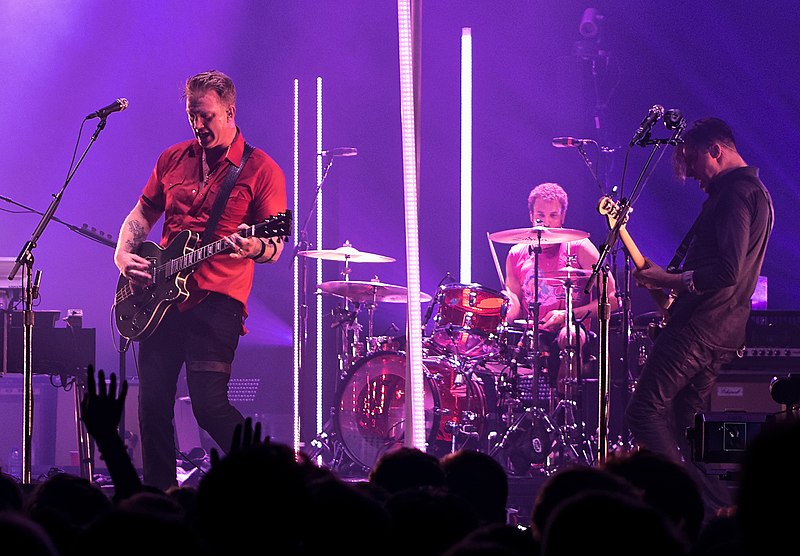 Queens of the Stone Age originally went by the name Gamma Ray until they were threatened with a lawsuit by a German band with the same name. The band then decided to go with a nickname originally given to lead singer Josh Homme's first band, Kyuss, by their producer Chris Goss. During the recording sessions, Goss would joke and call them the "Queens of the Stone Age."
Since Gamma Ray was taken, they decided to move forward with Goss' joke name. Homme also explained (jokingly) that "Kings of the Stone Age" would be too macho and that the Queens of the Stone Age would hang out with the King of the Stone Age's girlfriends when the kings were wrestling and fighting with axes…
Minus the Bear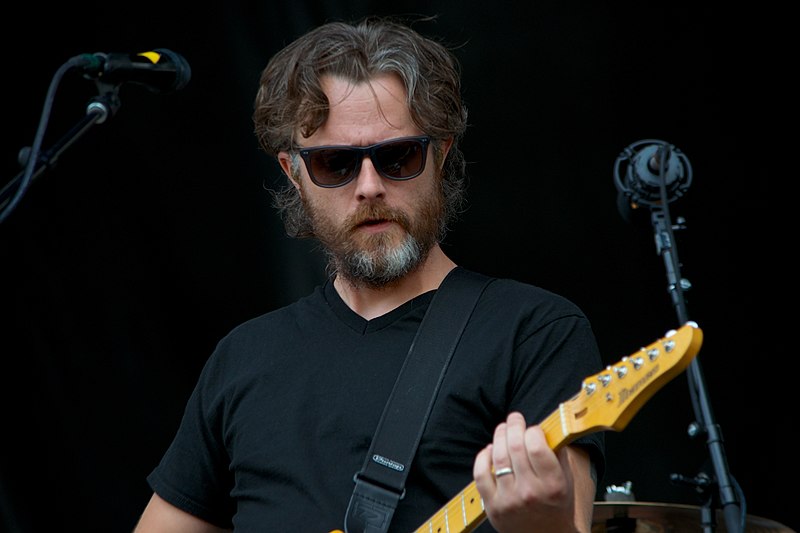 In an interview with spin.com in 2010, lead singer and guitarist Jake Snider shared the origin story of their band name. He said it came from an inside joke between the band members and some friends with a reference to the 70s tv show called B.J. and the Bear. A friend of the band had gone on a date and afterward one of the band members had asked how it had gone. The friend replied, "You know that TV show from the '70s, B. J. and the Bear? It was like that … minus the Bear."
My Morning Jacket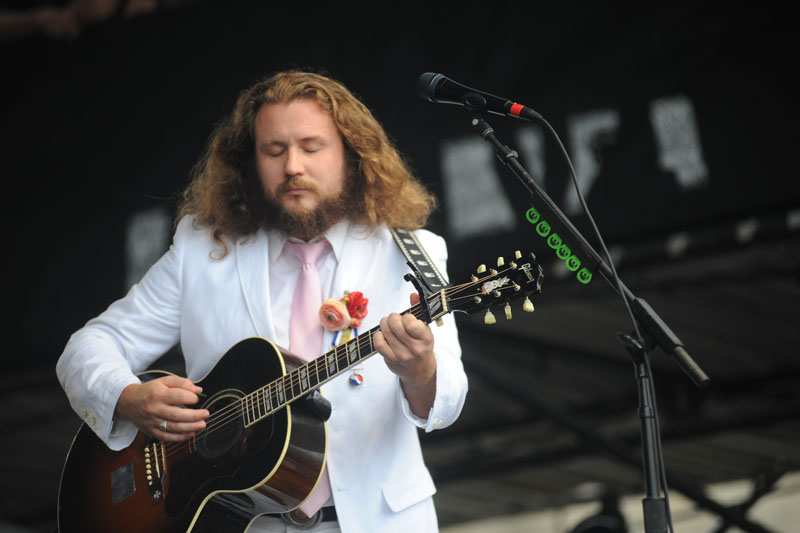 During our research, we found an article from 2008 by The Independent that revealed a story that lead singer Jim James had told in regard to the band's name. According to the article, James was visiting an old friend and discovered that his favorite bar had burned down. In these burned remains, he found a jacket with the initials "MMJ" stitched on it, and thus My Morning Jacket was born.
However, other sources claim that James has told numerous, conflicting stories about how the band's name came to be. He has said that the name came from him writing down various things in a lyrics notebook and that My Morning Jacket happened to be one of those things. He's also said that the name is just "a weird name for a band." He's also told a similar story to the one in The Independent article except that the jacket was found in a burnt-down strip club in Lexington, Ky. We may never know the true band name origins story of My Morning Jacket!
The Mars Volta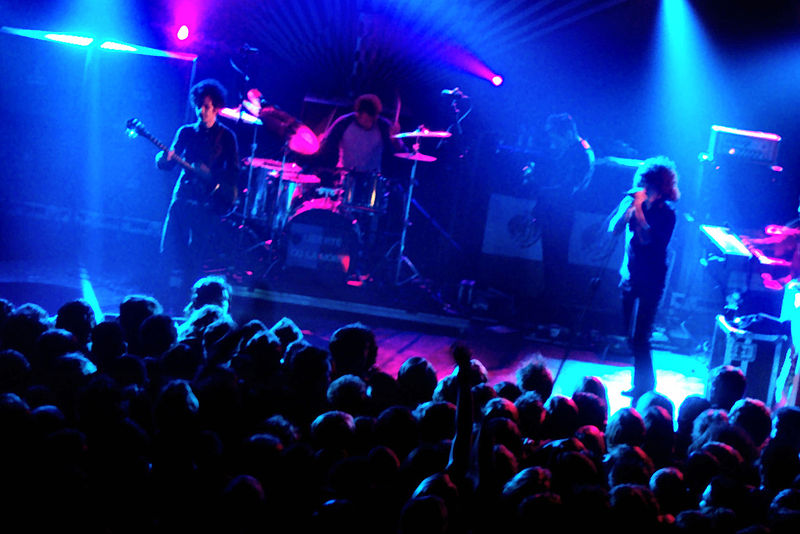 Lead singer, Cedric Bixler-Zavala, explained in an interview that their band name originated from combining a word from author Frederico Fillini (volta) with the planet Mars. "The Volta" means "time" in Italian and Fillini used the word to describe a new scene after the changeover from the previous scene. And Mars is just a reference to space and science fiction, which Bixler-Zavala has said they were fascinated by.
Modest Mouse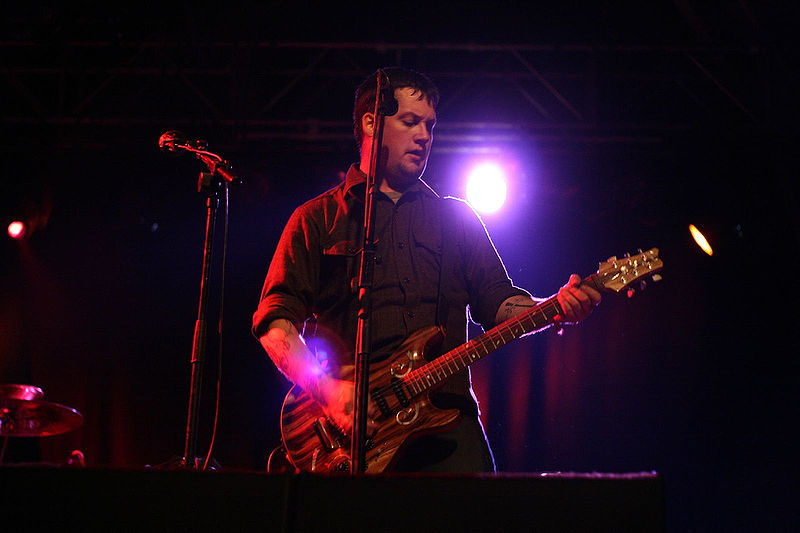 Modest Mouse derived their name from a passage in Virginia Woolf's story called "The Mark on the Wall." The passage goes:
"I wish I could hit upon a pleasant track of thought, a track indirectly reflecting credit upon myself, for those are the pleasantest thoughts, and very frequent even in the minds of modest mouse-coloured people, who believe genuinely that they dislike to hear their own praises."
Lead singer Isaac Brock explained that he chose the name from the story when he was fifteen and that it was something "completely ambiguous" but had meant something to him.
Yeasayer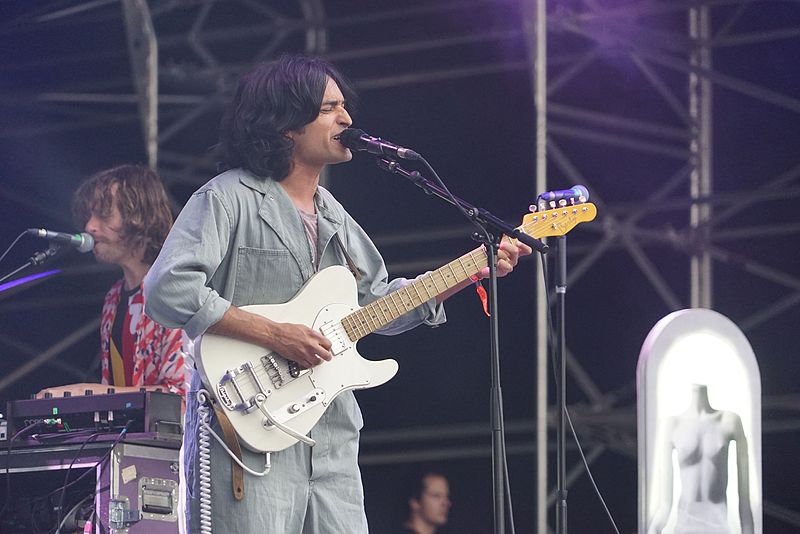 The now-defunct indie rockers, Yeasayer, stole their name from a friend. In an interview with Spin.com, keyboardist Chris Keating explained that his friend Grady kept a notebook of band names, and they "totally jacked the name" from him. He also elaborated on how the name invoked a "cultish sense of positivity" in a sinister way.
Joy Division
English rock band Joy Division initially went by "Warsaw" after a David Bowie song. However, in 1977 after discovering that their name clashed with another band that was rising in popularity called Warsaw Pakt, they decided to discard it. In 1978, they took on the name of Joy Division which is a reference to Nazi prostitution wings in concentration camps. The name was found in the House of Dolls– a book published by a holocaust survivor and initially caused a backlash from fans and critics. However, the name stuck after two years of releasing material and touring, many of which were some of their most well-known tracks today.
Arctic Monkeys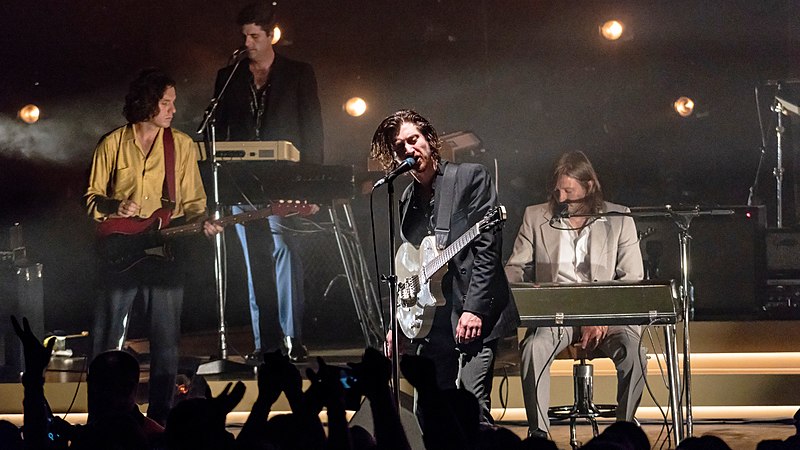 The English Indie Rockers, Arctic Monkeys, band name origins story can be traced back when they first started playing together in secondary school. Lead singer, Alex Turner, has blamed guitarist Jamie Cook for the unusual name, saying that he came up with it in the band's early days and that it sounds like a "first band name." No-taste.com have claimed that the name could be based on a derogatory term for "Northerners" who are from Yorkshire, which is where the band is from. "Northern monkeys" is what they're called by people who are not from the area. No-taste.com insist that their name must've been influenced by that (though no band member has corroborated this).
Oasis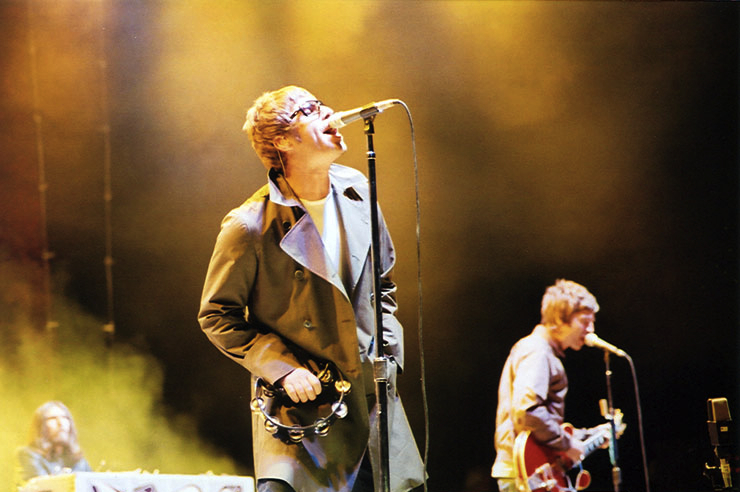 Oasis was originally called The Rain and only featured one of the Gallagher brothers (Liam on vocals). Noel later joined and it was then suggested by Liam that they change their name to Oasis, a reference to a tour poster that hung on the wall of their childhood bedroom that they shared. The poster was for the English band, Inspiral Carpets, and listed the venue, Oasis Leisure Centre, as one of the stops.
Wolf Alice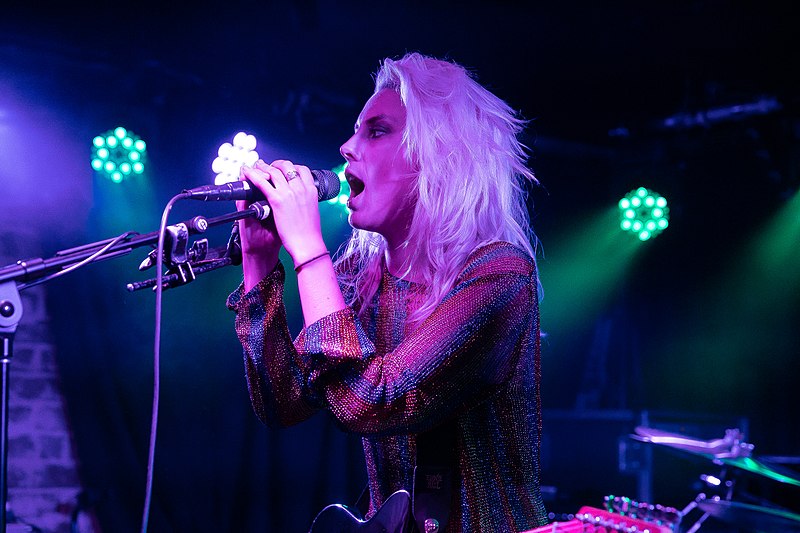 English rock band, Wolf Alice, derived their name from a short story from the 70s called Wolf-Alice. The story is by Angela Carter and is a "dark fairy tale" that takes inspiration from Little Red Riding Hood and Through the Looking Glass. The story focuses on a feral girl raised by wolves, which is fitting since, according to The New Yorker, it accurately encapsulates lead singer Ellie Rowsell's style.
Band Name Origins Conclusion
As we have seen, band name origins are often varied and can either be completely fabricated out of nothing or have some hidden significant meaning. Some bands simply decided on a name in a time crunch while other's went through a tried and true elimination process by trying out a name and seeing how it felt for a time period. Whether a band takes their name from something significant or is born out of sheer luck and happenstance, it's safe to conclude that there isn't a single, correct method for determing a band name.
If you're on the fence about your own band's name, take some inspiration from the bands above and try the following methods:
write out a list and try different names out for a time period
pull potential names from your favorite books
use your surroundings and pull from locations or things in your environment
steal from a friend (although, you may want to ask for permission)
or ask your record label for options!
Image Licenses