We're continuing our best IR series with a deep dive into where to find the best bass impulse responses online in 2023. Similar to guitar cab impulse responses, bass impulse responses are digital captures of a bass cabinet, speaker, microphone, microphone placement, and the acoustic space in which it's being recorded.
Impulse responses are captured and saved in .WAV format (or similar proprietary formats for specific hardware like Kemper or Axe FX) that can then be loaded in a DAW with an IR loader plugin or in a modeling bass impulse response pedal or amp. Bass IRs can be quickly changed, combined, or swapped out to completely change and dial in your tone. They are ideal for DIY musicians on a budget but are also widely used by popular recording artists and producers in professional music studios around the world.
If you're brand new to impulse responses, check out the What Are Impulse Responses section in our best guitar impulse responses article for a more in-depth discussion on what IRs are and how they are made. Looking for information on other types of impulse responses? Check out our articles on the best guitar impulse responses, the best IRs for metal, or the best acoustic impulse responses!
Best Bass Impulse Responses (Paid)
Celestion Bass Impulse Responses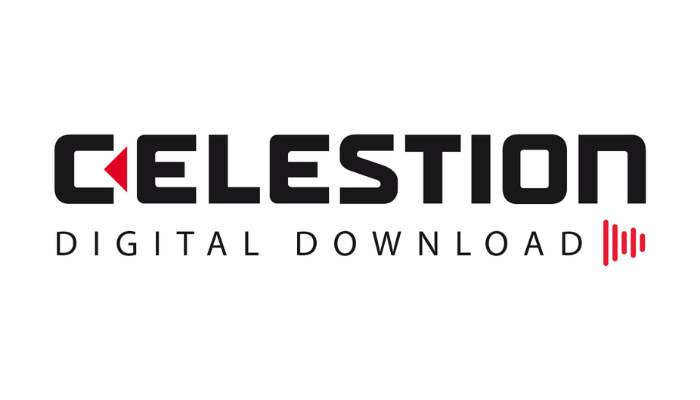 Topping our list of best bass impulse responses is (no surprise!) Celestion Digital! They have some of the best bass impulse responses available online today. All of their bass IRs were captured by expert sound engineers with the same meticulous process used for their guitar speaker IRs–so you know they're top-notch.
Celestion offers a nice selection of popular cabinet combinations per speaker type, all recorded with three different microphones in six different positions. There's even an additional IR created with a Neumann KM84 that can be used alone or in tandem with the other IRs to add some sparkle to the high end.
Celestion Bass IR packs can be browsed by speaker type and even feature new additional IR packs with IRs for specific playing styles (i.e., Finger, Pick, Aggressive, Slap, etc.). Check out their amazing selection of bass IRs:
Choptones Bass Essentials Vol 1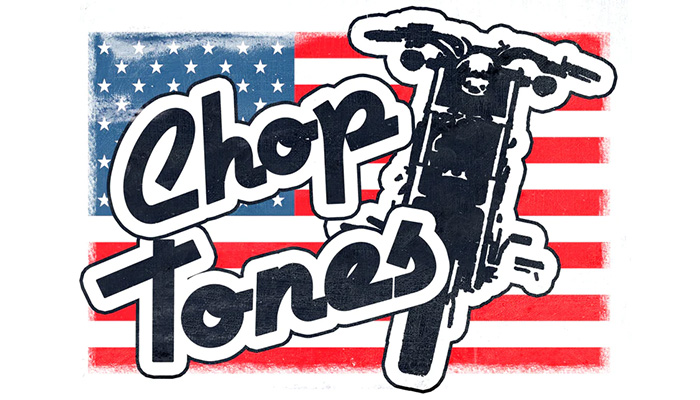 Bass Essentials Vol1 by Choptones is an excellent impulse response pack featuring 10 quality bass IRs. With this pack, you'll have a variety of choices in terms of popular modern and vintage bass tones. Choptones impulse responses were captured with a Neutral Power Amp and are based on some well-known bass cabinet and speaker combinations. Bass IRs included in this pack:
Fender 2×15 cab
Mesa Boogie 2×10 Cab (two versions: one captured with dynamic mics and another with ribbon mics).
Eden 1×15, 4×10 cabs, and mixed cab combination
Mark Bass 2×10 Cab (two versions: one captured with dynamic mics and another with ribbon mics.
Ampeg 1×15 cab
Hartke 1×15
OwnHammer AMPG Bass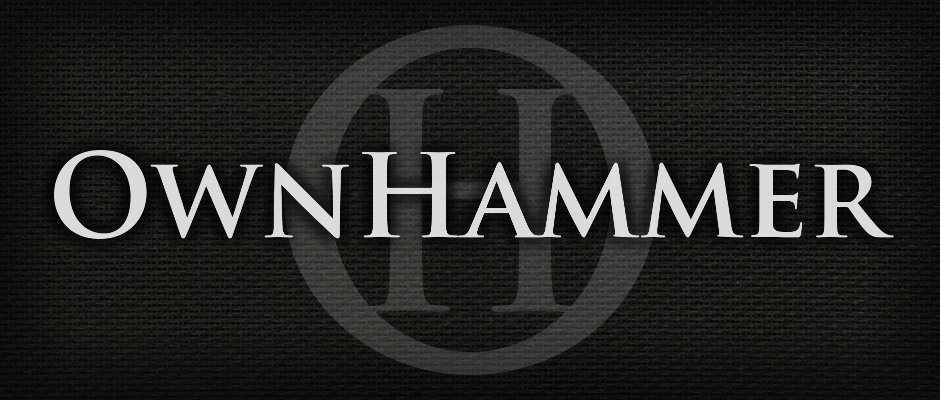 OwnHammer AMPG Bass impulse response pack is a powerful combination of bass IRs featuring two cabinet options, based on the Ampeg SVT-210AV and the SVT0410HLF, and multiple speaker combinations based on Eminence, Celestion, and Jensen speakers. Multiple microphone configurations were also used including mics based on Mojave, Telefunken, Beyerdynamic, Microtech, and Royer.
These unique combinations of cabinets, speakers, and microphones give you the versatility to find that specific bass tone you're looking for. Be sure to check out their walkthroughs and videos to get a better idea of the different tones made with Ownhammer bass IRs.
3 Sigma Audio Bass IRs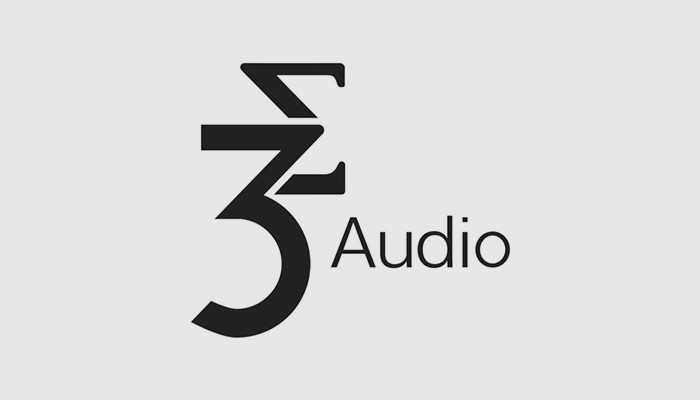 3 Sigma Audio offers a great selection of bass cab IRs based on popular Ampeg, Orange, and Mesa cabinets. In addition to those, they also offer an alternative to the standard bass speaker, cabinet, and mic impulse responses. They have a unique IR library that is based (pun intended) on different types of bass instruments. This means you can turn a bright single-coil pickup into an overdriven humbucker or vice versa. You can literally change the sound of your specific bass without having to change instruments.
3 Sigma Audio's bass impulse response library features a selection of electric bass IRs, acoustic bass IRs, and upright bass IRs. Each impulse response was created using their proprietary ACE Technology with each pack featuring 10 mix-ready IRs and a variety of pickup configurations.
Electric bass options include IRs based on Fender Jazz Bass and P-Bass, Rickenbacker 4003, and Ernie Ball StringRay among others. Acoustic Bass IRs include popular bass models by Fender and Martin. While the upright bass IRs are based on popular models like the German Bass, Czech Bass, Gustav Bass, Tango Bass, and more!
Dr. Bonkers Soundlab Bass Guitar Cabinet IRs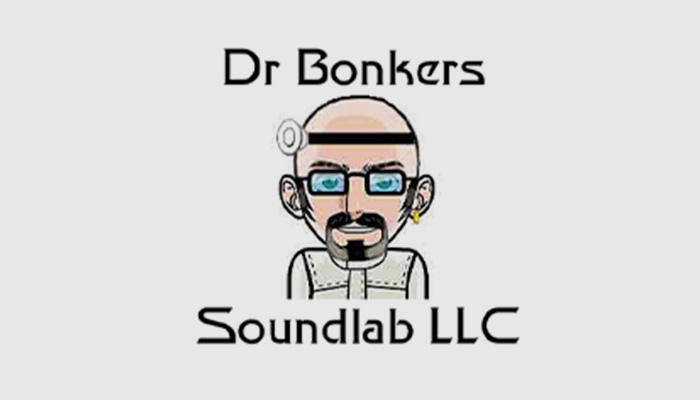 Dr. Bonkers offers some of the most high-quality bass cabinet impulse responses to date. Each IR collection features up to 16 mic choices, all used in professional studios around the world. Each IR offers up to 3 mic positions per speaker, per microphone so you can create your own entirely unique IR mixes (perfect for IR loaders with multiple IR functionality like Celestion's SpeakerMix Pro).
Dr. Bonkers is also the only IR provider that creates IRs using a Crown PZM™ which allows for capturing resonance and rumble of the cabinet without phase issues (almost impossible to do with just mics placed in the back of the cab or in the room). These IR mixes are referred to as HypeReal™ due to their increased quality (check out their demos and you'll be convinced of the hype).
Bass Cabinet IR collections are organized by cabinet size (i.e., 1×18, 8×10, 4×10, etc.). They're also available in standard WAV format as well as in the proprietary Fractal Audio Systems format. Pair these with a professional bass amp sim and your DAW will be pleased (and so will your ears).
Two Notes DynIR Bass Cabinets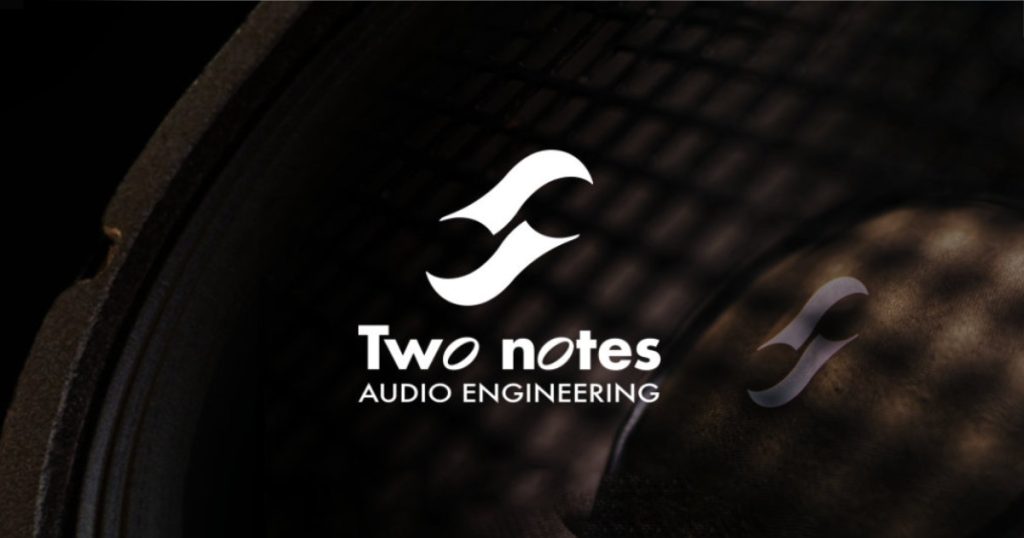 We've previously discussed DynIR and by Two Notes Audio Engineering in our best impulse responses for metal blog post. Before we dive in, it's important to note that DynIR cabinets are only compatible with Two Notes Torpedo hardware and software. This means you will need a Torpedo Wall of sound DAW (Free Trial available!) or Torpedo hardware with embedded DSP.
DynIR technology isn't built with the standard single IR files or collections but instead is a proprietary technology designed to accurately simulate amps and speakers. Two Notes proudly boasts that you'd need 160,000 studio-grade IR files to replicate a single DynIR Cab. Well, we're not sure how they arrived at that number but we're here to say that their DynIR Bass Cabinets are nothing short of impressive. With bass cabinet options based on popular cabs like Mesa Boogie, Ashdown, Markbass, and Hartke, you'd be hard-pressed not to find a tone perfect for your mix. DynIR Cabinets include multiple microphones based on studio-grade mics like Sennheiser, Shure, AKG, Yamaha, and Telefunken.
If you're wanting a guaranteed professional bass tone, then you cannot go wrong with Two Notes Audio Engineering.
Lancaster Audio Ultimate Bass IR Pack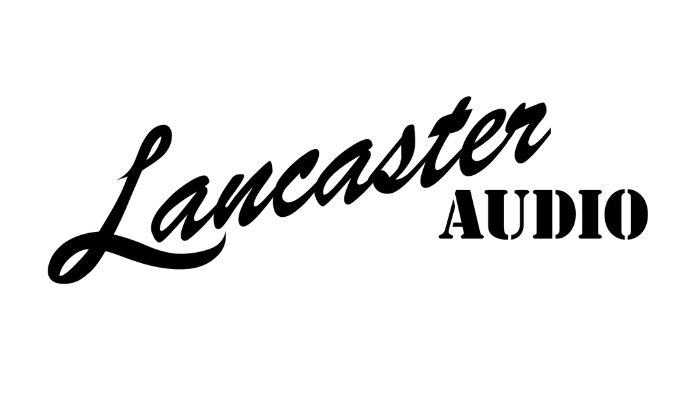 No impulse response list would be complete without mentioning Lancaster Audio. In addition to making one of the best (and free!) IR loaders, they also offer an amazing bass impulse response pack that features a wide variety of bass cab IRs.
Lancaster Audio captures IRs using an assortment of mics, pre and power amps, and a little bit of studio expertise. The resulting .WAV files are incredibly unique as they accurately portray the cabinet, speaker, size, and wood.
The Ultimate Bass IR Pack features a number of great bass impulse responses based on the following popular cabinets:
Ampeg SVT
Mesa PowerHouse
SWR Workingman
Epifani UL3
and more!
Whisper Studios Ampig Bass Cab Impulse Response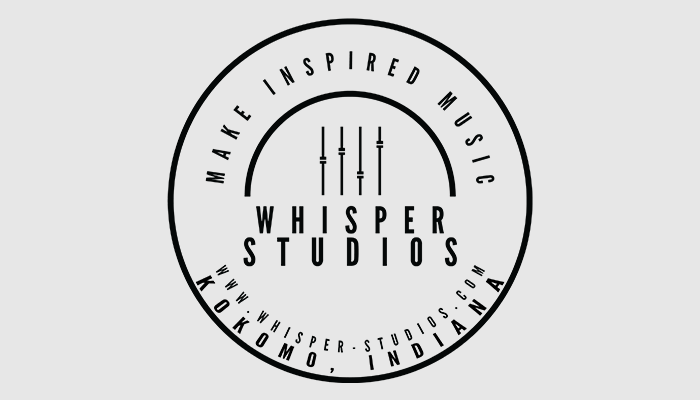 Whisper Studios makes our list of best bass impulse responses as a boutique recording studio with an online store full of great bass IRs and sample packs. Their inexpensive Ampig Bass Cab IR is based on one of the most popular bass cabinets (can you guess which one?) and produces a bass tone full of body and thundering lows.
Whispering Studios' Ampig IR is perfect for distorted, in-your-face bass tones or for clean, support grooves. At a super affordable price, you can't go wrong with adding this amazing IR to your arsenal. Check out their product page for demos of some of the amazing sounds you'll get out of this IR pack.
Panda Sounds Bass Cab IR Collection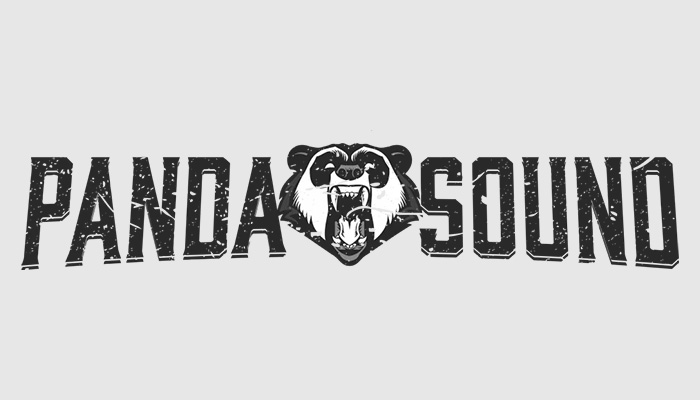 Do you want a heavy bass tone that's perfect for metal? Then look no further–Panda Sound has you covered with their Bass Cabs IR pack. This massive IR collection includes 45 mix-ready IRs based on popular bass cabinets like Ampeg SVT, Warwick 611 Pro, and Markbass Standard 104HF.
The Panda Sound Bass IR collection was captured using an Ampeg SVT-3PRO power amp along with a nice selection of microphones including Shure SM57, Shure Beta 52A, and Sennheiser MD421. These IRs are perfect for blending to create everything from classic metal tones to modern crunch and thump.
Be sure to visit their product page and check out some of the demos to hear their IR goodness in action. Their metal bass impulse responses are perfect for Axe FX II, Cab Lab, and Kemper!
Best Bass Impulse Responses (Free)
Panda Sounds – Panda Cabs Free!
We've already discussed Panda Sound and their immaculate Bass Cab IR Collection in the paid list. However, you can get a free taste of their bass tones with their Panda Cabs Free bass impulse responses pack! The collection includes a total of 21 impulse responses for bass and guitar. All IRs are mix-ready and perfect for metal and are compatible with Axe Fx II, Kemper, and Cab Lab.
---
Whisper Studios Free Ampeg 410
Whisper Studios already made our best-paid bass impulse responses list with their amazing Ampig Bass Cab IR. If you'd like to test the waters before opening your wallet, then their Free Ampeg 410 HLF IR is just for you. Visit the product page to hear a demo of some nice grit and thump produced by this free IR.
---
Studio Nord Bremen Free Bass IRs
Studio Nord Bremen's Gregor Hennig has captured several high-quality bass cabinet IRs inspired by some of the most popular cabinets. Browse through the listing to see IRs captured with various bass cabs like Musicman, Ampeg, Orange, and Hiwatt.
Hennig's IR capture process included placing mics directly in front of the cabinets along with placing room mics in different positions. Each pack comes with multiple IR files so that you can mix and combine them using an IR loader to find that perfect tone. The best part is that these IRs are all free! Check them out!
Conclusion
There you have it—the best bass impulse responses available online today. From the free to the paid, you shouldn't have trouble finding that bass tone you're looking for if you go with one of the IR providers listed above. We always recommend checking out the free IRs or visiting the specific websites for actual demos of the IRs in use before making a purchasing decision.
Did we forget a bass IR collection? Do you know another website that features free or paid bass cabinet IRs? Drop us a comment below or reach out and let us know via our Contact Page.
Bass IRs FAQs
What is the best bass impulse response?
The best bass impulse response is going to be entirely up to you and your tone preferences! However, if you're looking for guaranteed quality paid bass impulse responses, then go with Celestion Plus or any of the other IR makers on our best-paid bass IRs list. There are also quality-free bass IR options by Panda Sound, Whisper Studios, and others!
How do you make a bass sound deeper?
Bass tones can be made to sound deeper using a variety of EQ settings along with using specific bass impulse responses. Low-passing your bass will cut out any of the higher frequencies that may add unwanted crispiness to your tone. Selecting a popular bass impulse response based on a cabinet known for a fuller tone can also make your bass sound fatter.
The actual bass instrument—including the wood, pickups, and strings—can also dictate whether you can get a deeper, fatter tone.
What do I need to use impulse responses?
Bass impulse responses can be loaded inside a DAW with an IR loader plugin. You can combine them with a bass amp plugin like Amplitube to recreate a full digital bass rig inside your DAW.
Bass IRs can also be used in modeling pedals like the Boss GT-1000 or in modeling amps like the Kemper.