As a music producer and amateur drummer, I understand the significance of impeccable drum tracks in music production. The advent of drum virtual instruments, or drum VSTs, has revolutionized how we create beats. These VSTs offer a range of realistic sounds and versatile features that can elevate your drum tracks (and thus, your overall tracks!) to new heights. In this comprehensive guide, I will explore the crème de la crème of drum VSTs available in the market. Whether you're a seasoned producer or an aspiring musician, these handpicked drum VSTs will infuse your compositions with unparalleled rhythm and groove, with options for all price points.
Superior Drummer 3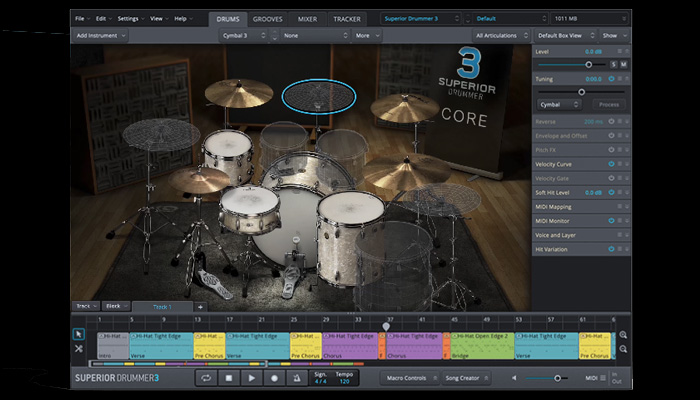 Superior Drummer 3, a powerhouse drum VST developed by Toontrack, leads the pack with extraordinary realism and depth. Boasting a meticulously recorded library of drum samples from renowned studios, this VST delivers unparalleled authenticity. With its advanced sound engine, comprehensive mixer, and extensive customization options, Superior Drummer 3 empowers you to craft drum tracks with exceptional precision and lifelike expression. It's hands-down one of the best acoustic drum VSTs available today and is an excellent substitute for recording real drums in a studio.
Addictive Drums 2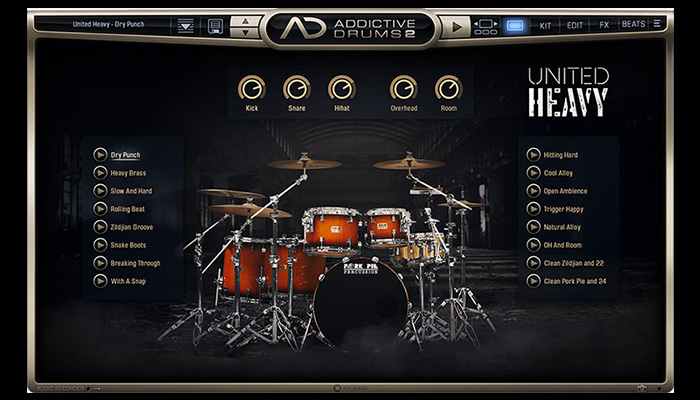 When it comes to superb sound quality and user-friendliness, Addictive Drums 2 by XLN Audio shines brightly. This highly acclaimed drum VST offers a vast collection of professionally recorded drum samples covering various genres and styles. With an intuitive drum kit designer, an immersive mixer, and an array of built-in effects, Addictive Drums 2 allows you to shape your drum sound effortlessly, producing studio-grade results.
BFD3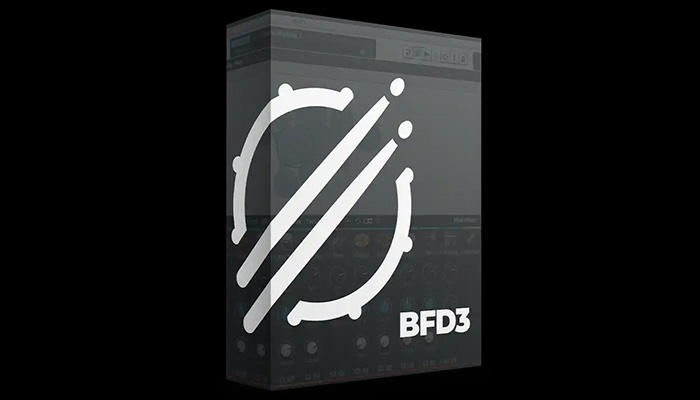 For drummers seeking unparalleled realism, BFD3 by FXpansion sets the gold standard. This acoustic drum VST delivers an incredibly detailed and lifelike drumming experience thanks to its meticulously captured high-quality samples from some of the top studios worldwide. BFD3 offers an extensive library of drum kits, cymbals, and percussion instruments designed to provide maximum expressiveness. Its advanced groove engine and versatile mixing options make it an exceptional choice for producers who crave authentic drum sounds.
EZdrummer 3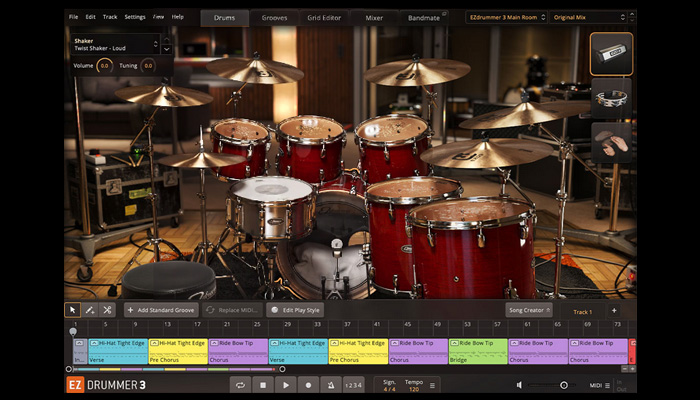 Simplifying the drum programming process, EZdrummer 3 by Toontrack offers a straightforward and intuitive approach to creating professional-sounding drum tracks. This remarkable drum VST boasts an extensive collection of ready-to-use drum patterns, MIDI files, and an impressive selection of drum kits. With its user-friendly interface and powerful sound engine, EZdrummer 3 allows you to swiftly build and customize drum tracks with remarkable ease and efficiency.
Steven Slate Drums 5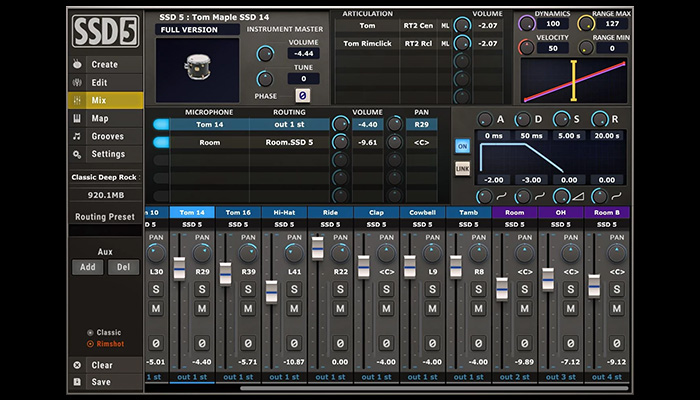 Renowned for its exceptional sound quality, Steven Slate Drums 5 (SSD5) provides a comprehensive range of drum samples and kit presets. Created by Slate Digital, this drum VST offers an extensive library of drum sounds recorded by world-class engineers, ensuring professional-grade results. SSD5 features a versatile mixer, advanced groove editing tools, and a wide array of effects to enhance your drum sound and add depth to your compositions.
Abbey Road Drummer Series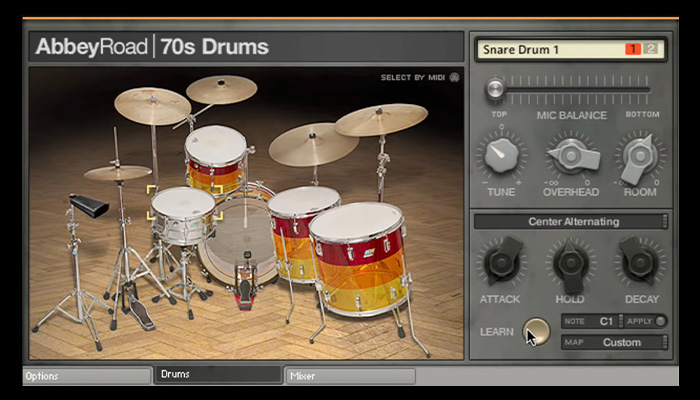 For those craving a touch of vintage charm, the Abbey Road Drummer Series by Native Instruments is an ideal choice. This collection showcases meticulously sampled drum kits from the iconic Abbey Road Studios in London. From the groovy sound of the '60s to the thunderous rock drums of the '70s, these VSTs authentically capture the essence of legendary drumming eras. With its intuitive interface, a flexible mixer, and built-in effects, the Abbey Road Drummer Series offers classic drum sounds with a modern twist.
Studio Drummer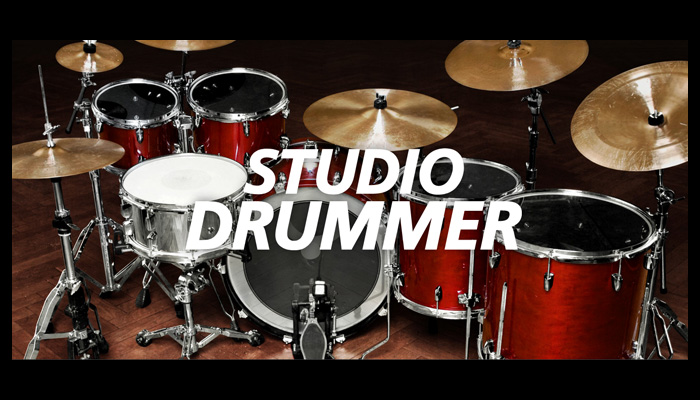 Produced by Native Instruments, Studio Drummer is a highly versatile drum VST designed to cover a wide range of musical styles. This exceptional VST includes three premium drum kits meticulously recorded to capture the authentic character of renowned studios. Studio Drummer also features an extensive groove library with customizable patterns, offering a wealth of inspiration for your drum tracks. With its intuitive interface and powerful sound-shaping tools, Studio Drummer grants you access to professional-grade drums at your fingertips.
Drumforge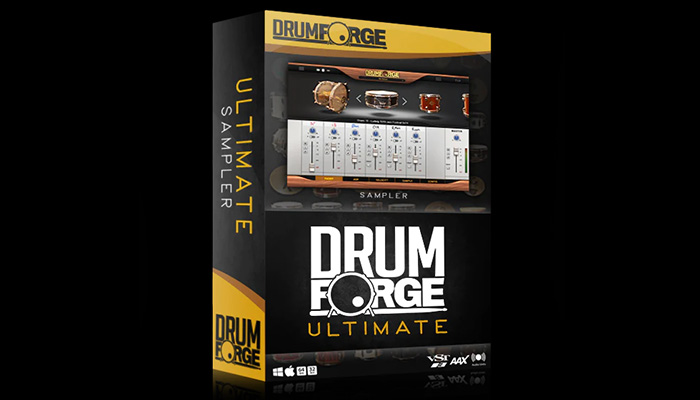 Drumforge stands out as a drum VST known for its flexibility and unparalleled customization options. With a strong emphasis on control and sound sculpting, this VST allows you to fine-tune every aspect of your drum sound. Drumforge offers diverse drum samples that span various genres and drumming styles. Its modular interface enables you to mix and match components, apply processing, and shape the sound to your liking, resulting in unique and personalized drum tracks.
GetGood Drums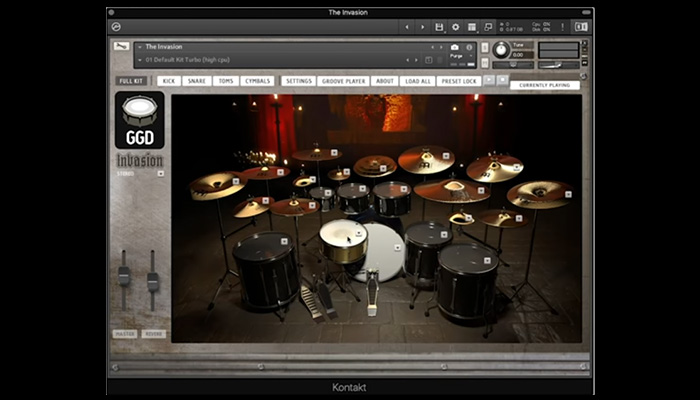 Developed in collaboration with acclaimed metal drummers Matt Halpern and Adam "Nolly" Getgood, GetGood Drums (GGD) focuses on delivering powerful and modern drum sounds. This exceptional drum VST features meticulously recorded drum samples that capture the aggressive punch and clarity demanded by modern metal and rock productions. GGD offers multiple drum libraries, each with its own sonic characteristics and a variety of mixing options, making it an ideal choice for heavy music genres.
Drumagog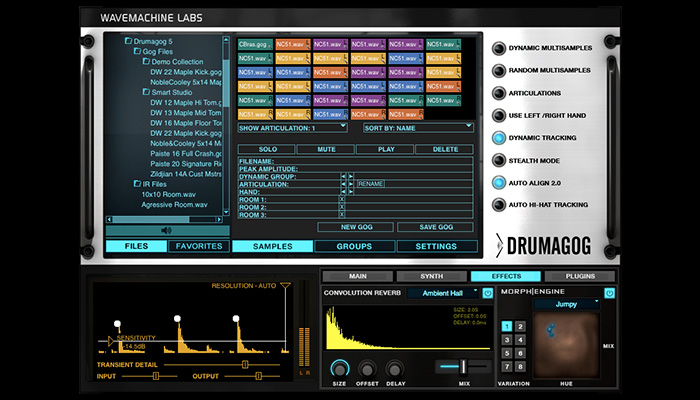 Drumagog is a unique drum replacement and enhancement tool operating as a VST plugin. Designed to breathe new life into your drum tracks, Drumagog enables you to replace poorly recorded or lackluster drum sounds with high-quality samples. Drumagog seamlessly blends the original performance with the desired drum sound by analyzing the incoming audio and triggering the corresponding sample. With Drumagog, you can achieve professional-grade drum tracks, regardless of the quality of the original recordings.
Battery 4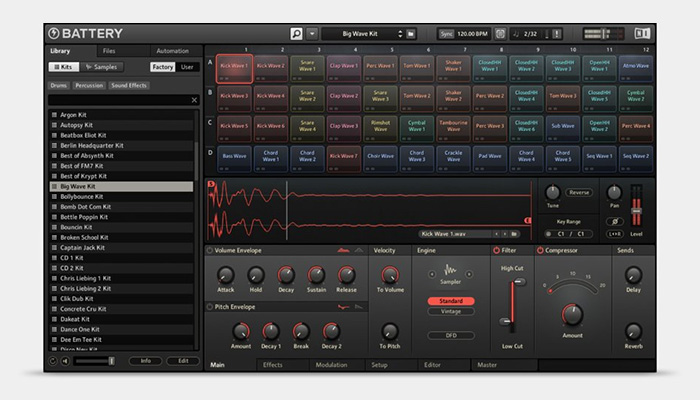 Native Instruments' Battery 4 is a highly acclaimed drum sampler that provides a vast library of drum samples and percussive sounds. With its intuitive interface and powerful sound engine, Battery 4 offers extensive sound-shaping capabilities, enabling you to create unique drum kits and tailor the sound to your production's needs. This versatile drum VST is suitable for various genres, from electronic music to hip-hop and beyond, making it an invaluable addition to any producer's toolkit.
Conclusion
As a professional drummer, I've experienced firsthand the impact of exceptional drum tracks on musical compositions. The drum VSTs highlighted in this guide represent the pinnacle of quality, realism, and versatility. Whether you choose the unmatched authenticity of Superior Drummer 3, the user-friendliness of Addictive Drums 2, the exceptional realism of BFD3, the simplicity of EZdrummer 2, the stellar sound quality of Steven Slate Drums 5, the vintage charm of Abbey Road Drummer Series, the premium features of
Slate Digital SSD5 Platinum, the versatility of Studio Drummer, the customization options of Drumforge, the modern punch of GetGood Drums, the enhancement capabilities of Drumagog, or the sound shaping abilities of Battery 4, you can rest assured that your drum tracks will reach new heights of excellence. Elevate your music production with these exceptional drum VSTs, and let your rhythm and groove speak volumes in your compositions.
Best Drum VSTs FAQs
What is the best drum VST for the money?
Although it comes with a higher price stage, Superior Drummer 3 is the best drum VST for producing accurate, realistic acoustic drums. This program is used in studios around the world and can be used as the only source of drums or to complement a recorded drum track. The amount of options, tweaks, samples, and ability to stack drum samples to create entirely unique sounds makes this drum VST the go-to solution for professional-sounding drums.
What is a drum VST?
A drum VST or virtual studio technology is a software program used to emulate acoustic drums. These programs make it easier for people without professional studio setups to record and produce high-quality drums. There are plenty of options out there but we've listed all of the best drum VSTs in our article.